Introducing Tom Ford's audacious new red lip and nail pairings: two duos of classic crimson or sumptuous cherry shades inspired by the daring femininity of his private blend fragrance, Jasmin Rouge. They evoke the scent's decadent, spiced floral notes and iconic red bottle, and capture its mood of hedonistic glamour. Experience the power of crimson with Tom Ford Lip Color in Rouge Fatal and Tom Ford Nail Lacquer in Shameless. Indulge in rich cherry with Tom Ford Lip Color Vampire Kiss and Tom Ford Nail Lacquer in Trophy Wife.
Lip Color ($49.00)
Rouge Fatal Crimson
Vampire Kiss Rich cherry
Nail Lacquer ($32.00)
Shameless Crimson
Trophy Wife Rich cherry
Eye Color Quad ($78.00)
Ice Queen Subtle blues and icy grays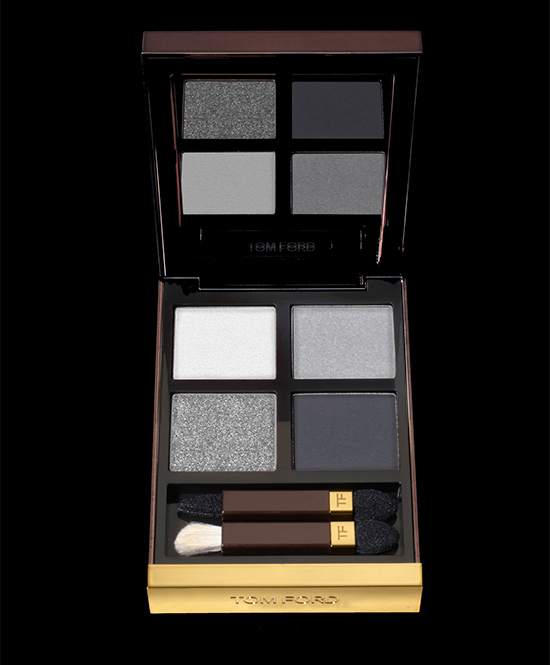 Tom Ford Beauty has developed three luxurious cosmetics gift boxes exclusively for holiday 2013. Each presented in an iconic Tom Ford reflective chocolate brown hinged setup box in crosshatch pattern. Each box allows for customization at counter.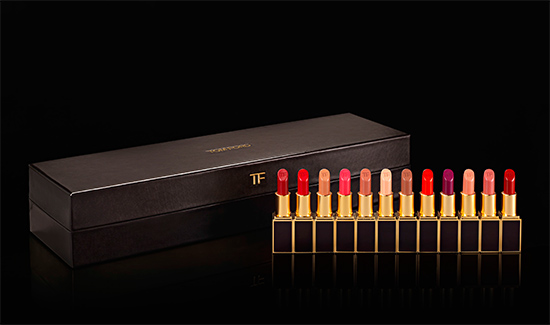 12-Piece Lip Color Gift Box Personalized selection of 12 Lip Colors in a mahogany-colored box ($588.00)

4-Piece Lip & Nail Lacquer Gift Box Personalized selection of two Lip Colors and Nail Lacquers in a mahogany-colored box ($162.00)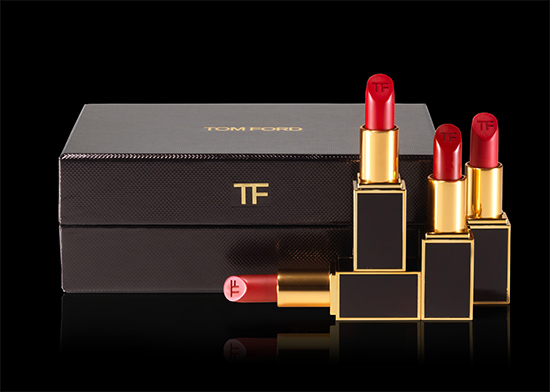 4-Piece Lip Color Gift Box Personalized selection of four Lip Colors in a mahogany-colored box ($196.00)