We all know how important it is to take care of our skin year-round, but just as the weather changes, so do our skin's needs depending on the season. As you probably used all the tricks in the book to survive winter with sensitive skin, you may need a few more tricks up your sleeve as you head into spring. Let's look at the things you need to add or upgrade to your skincare arsenal to stay as radiant as the flowers that are blooming around you.
Sun Protection Factor
If you're already well versed in skincare and have a solid routine, one thing that you incorporate – no matter the time of year – is SPF, which is short for Sun Protection Factor. As the days get longer and the sun is shining more on your face, you want to ensure that you're wearing a protective layer of sunscreen when applying your products. SPF should go on after moisturizer and before makeup. Depending on your activity level, you may need to reapply your SPF throughout the day; if you've been using a lower level during the winter months, up to your SPF on your face to at least fifty as you head into spring.
Exfoliation Is Key
Most people exfoliate weekly – including their bodies. Exfoliating is critical to maintaining supple and healthy skin. When you use exfoliants, you are sloughing off the dead skin layers on your body and face. Make sure you're using a separate exfoliant for your face's delicate skin than you are on the rest of yourself. Other types of exfoliants aren't scrubs, too – whether they're pads or serums. Work with an esthetician or dermatologist to determine which type is best for your skin needs.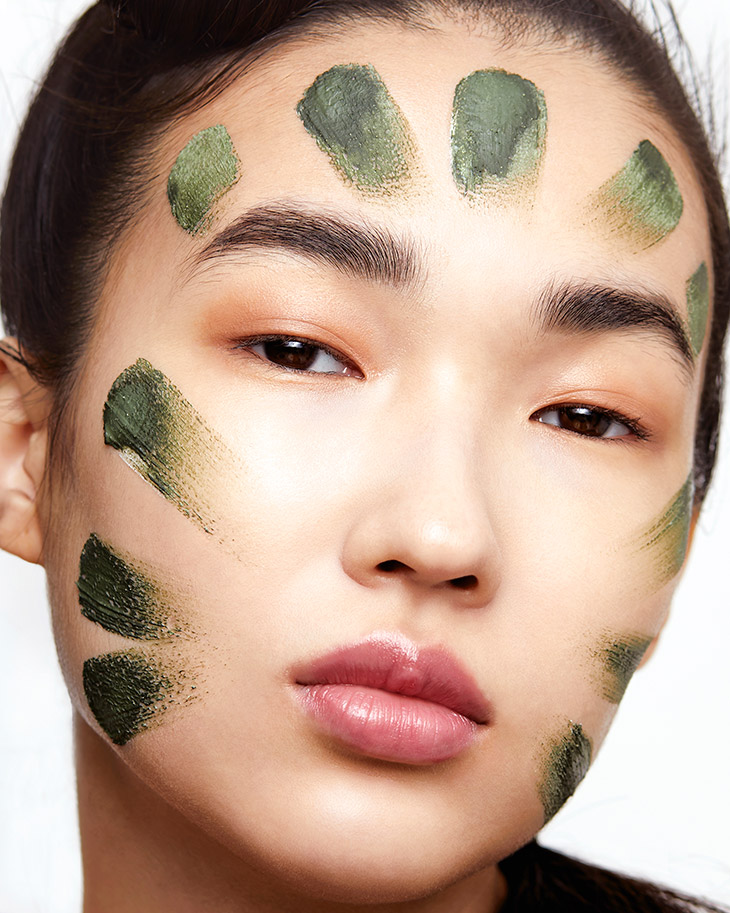 Speaking Of Dermatologists
If you haven't already got a trusted dermatologist on speed dial while you're doing the rest of your spring cleaning, now is the time to find one to teach you how to clean your skin. Just as all snowflakes are unique, so are human beings – and their skin needs. Working with a dermatologist to learn about your skin type and how to take care of it is one of the best investments in your health you can make. After all, your skin is your body's largest organ.
Target Zones
It's essential to address it before it becomes a more significant issue whenever something pops up, like an unexpected blackhead, zit, or other skin issues. Invest in products like retinol for fine lines before they become deep enough for the need for Botox or fillers. Topical skin care for age spots and other issues is also a must. Pimple patches come in clutch when you wake up with a giant zit the day of a critical Zoom meeting. Having these things in your medicine cabinet can make a massive difference in the appearance of your skin and your self-confidence.
Fill In, Literally
You may need to call in the big guns depending on your skin concerns. With the renewal and radiance of springtime, you want your face to be on the same vibe. Visiting a plastic surgeon or medical spa and having a consultation about what fillers and other injectables can do to benefit the appearance of your skin is worth it. Typically these consultations are even free. If you're not ready to go to a medical professional, ask your esthetician their opinion during your next facial.
Speaking of Facials
Just as it's important to exfoliate weekly, it's equally necessary to make sure you get a facial as the seasons change. While some skincare mavens make sure to get a facial every thirty to sixty days, some choose just to get one as the seasons and weather changes drastically. One thing is for sure, though, you should treat yourself to a facial before spring hits. Not only will your esthetician be able to help you with any questions and concerns, but your newly polished skin will also be much more receptive to the products and treatments you invest in.
Taking care of your skin is a lifelong commitment, but one that pays off in spades. When your skin looks good, you feel good. Utilize the above-mentioned ways to be new-season ready and step outside with a literal spring in your step!
Images from BEAUTY SCENE EXCLUSIVE: So Fresh by Montana Lowery – See the full story here