Marc O'Polo, the premium casual lifestyle brand revered for its conscious Scandinavian approach, is set to transcend the world of fragrances with its new sustainable collection, simply envisioned under the name ROOTED.
Set for release this month, the brand is presenting unisex scents that are not just enticing but also ethical. These vegan fragrances, untouched by animal testing, ensure a Clean-certified status with a cent percent ingredient transparency. Marc O'Polo Sustainable Fragrance is void of silicones, GMOs, or synthetic fragrances, genuinely mirrors the brand's reverence for nature. The fragrance campaign was photographed by Michele Di Dio starring top model William Los.
Fragrance Catalogue
The fragrance range will cover an extensive portfolio: Eau de Parfum, personal care products, and indoor fragrance diffusers. Produced in collaboration with Fragrances Essentielles, the renowned family-run perfume house helmed by Jacques Chabert since 1992, Marc O'Polo guarantees the expertise and class associated with international luxury brands.
Choose from Three core fragrances:
Sky: a fusion of fresh and aquatic notes;
Rain: a refreshing green aroma;
Wood: a harmonious blend of floral and woody scents.
Transparency and Sustainability
Proudly showcasing ingredient transparency and its Clean Beauty certificate, each fragrance stands as a testament to the brand's commitment to purity. Marc O'Polo, with its new range, emerges as an advocate for sustainability, promoting products free from harmful ingredients, validated by their natural, NaTrue-certified composition.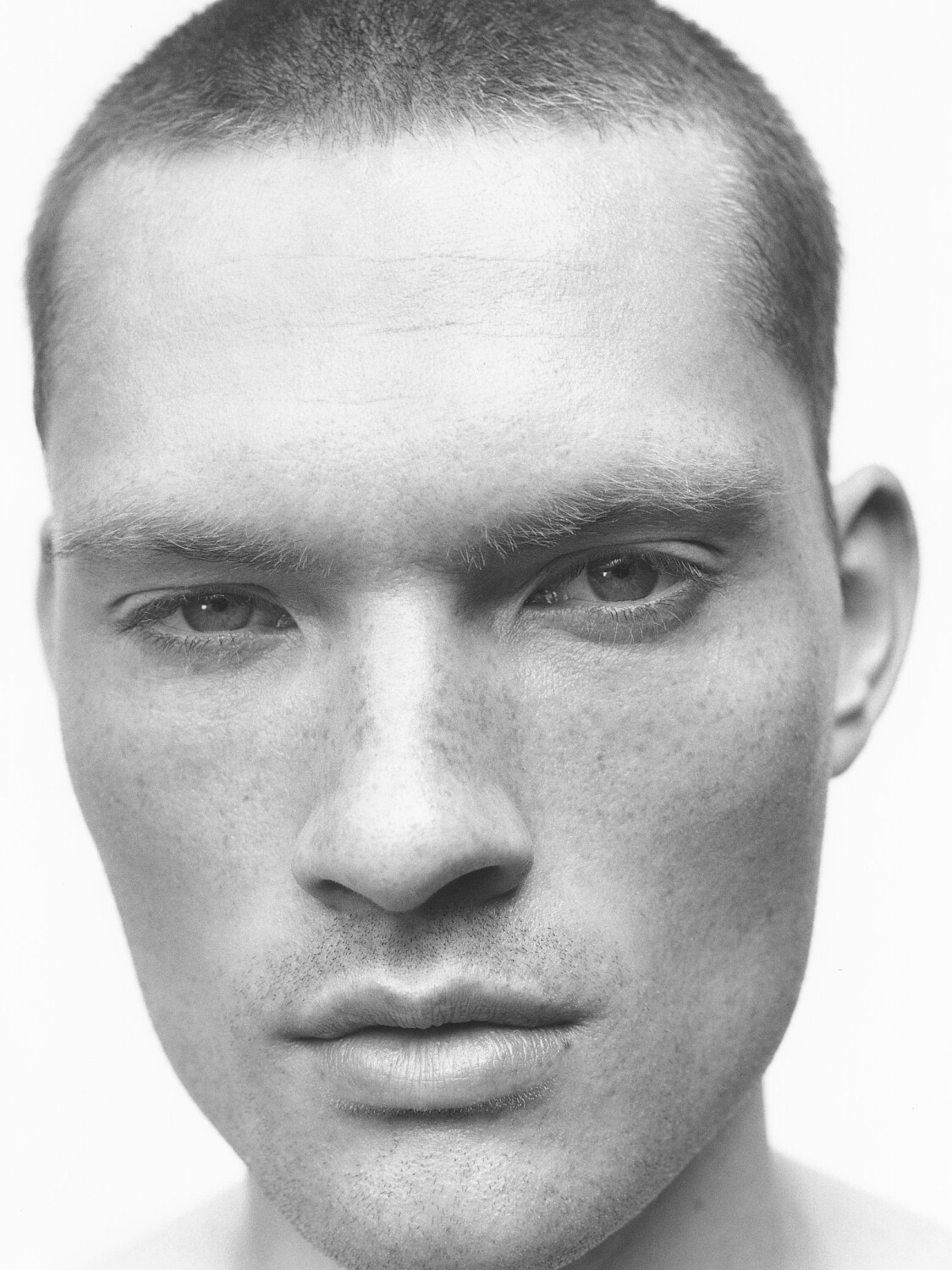 In the words of Susanne Schwenger, CPO of Marc O'Polo: "Marc O'Polo stands for a conscious, Scandinavian attitude to life. The new, holistic fragrance concept therefore perfectly complements our collections as well as our Home and Living offerings. Inspired by our Swedish roots, the new fragrances exude naturalness in an aromatic yet minimalist way that's just very Marc O'Polo."
Design Philosophy
The line's design, exuding modern minimalism, is swathed in the brand's iconic shades: Marc O'Polo Gray and Marc O'Polo Off-White, enriched by a medium gray. The eco-friendly ethos permeates the packaging too. The 50ml glass flacon caps are crafted from Mixcycling® Sughera, a material boasting 70% recycled cork. Prioritizing the planet, the packaging is entirely recyclable, eschewing plastic wherever feasible. Moreover, the upscale soap and room-fragrance glass containers are designed for reuse, supported by refills.
Scent Profiles
Delve into the olfactory delights of each fragrance: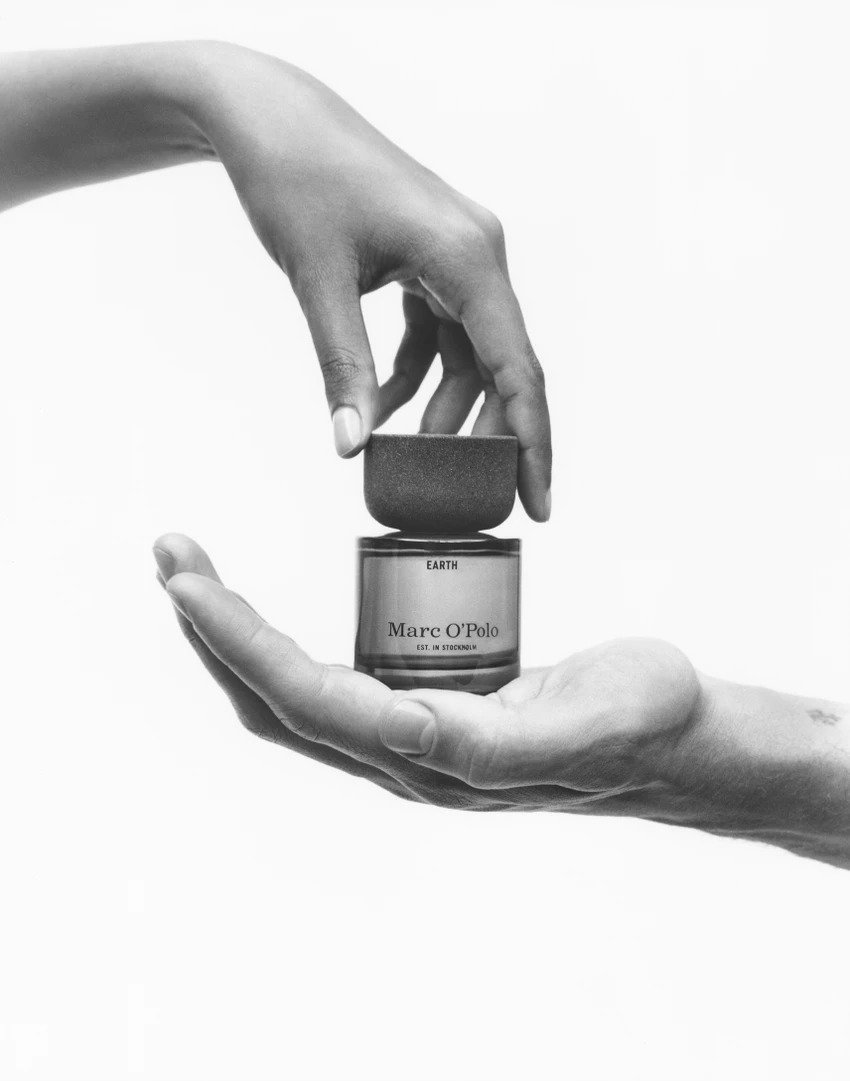 Earth:
Top: Swedish Rose
Heart: Geranium, Carrot
Base: Sandalwood, Labdanum, Patchouli, Cedar Wood, Raspberry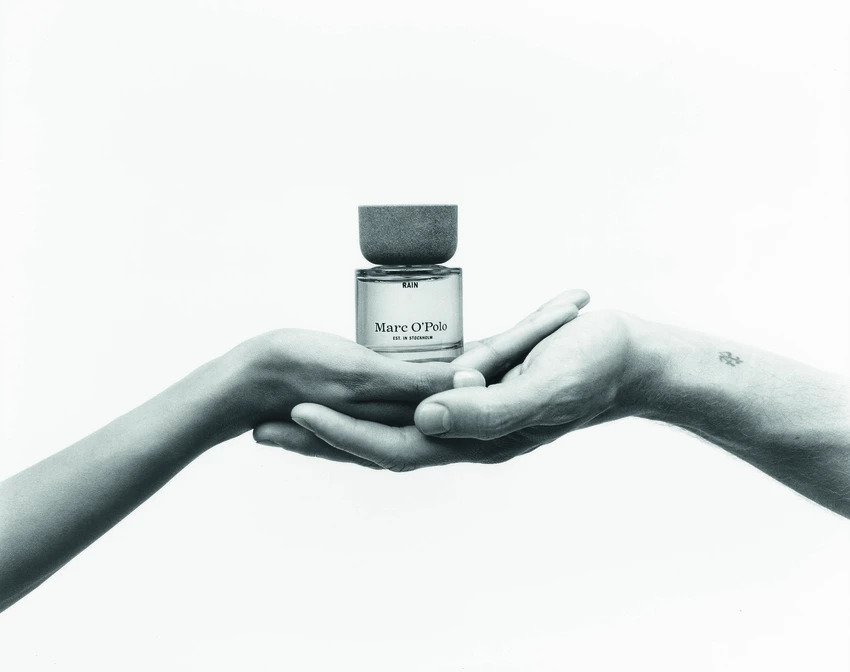 Rain:
Top: Grapefruit, Bergamot, Vetiver, Arctic Salt
Heart: Gardenia, Chilli
Base: Vetiver, Musk
Sky:
Top: Citrus Bergamot, Cloud Berry, Ginger
Heart: Cedarwood, Swedish Twinflower, Pepper
Base: Vanilla, Sandalwood, Musk, Birch Wood
This scent journey is created to take you through the landscapes of Scandinavia with the ROOTED line. The new fragrance is already available for purchase online and in select Marc O'Polo outlets from August 2023.