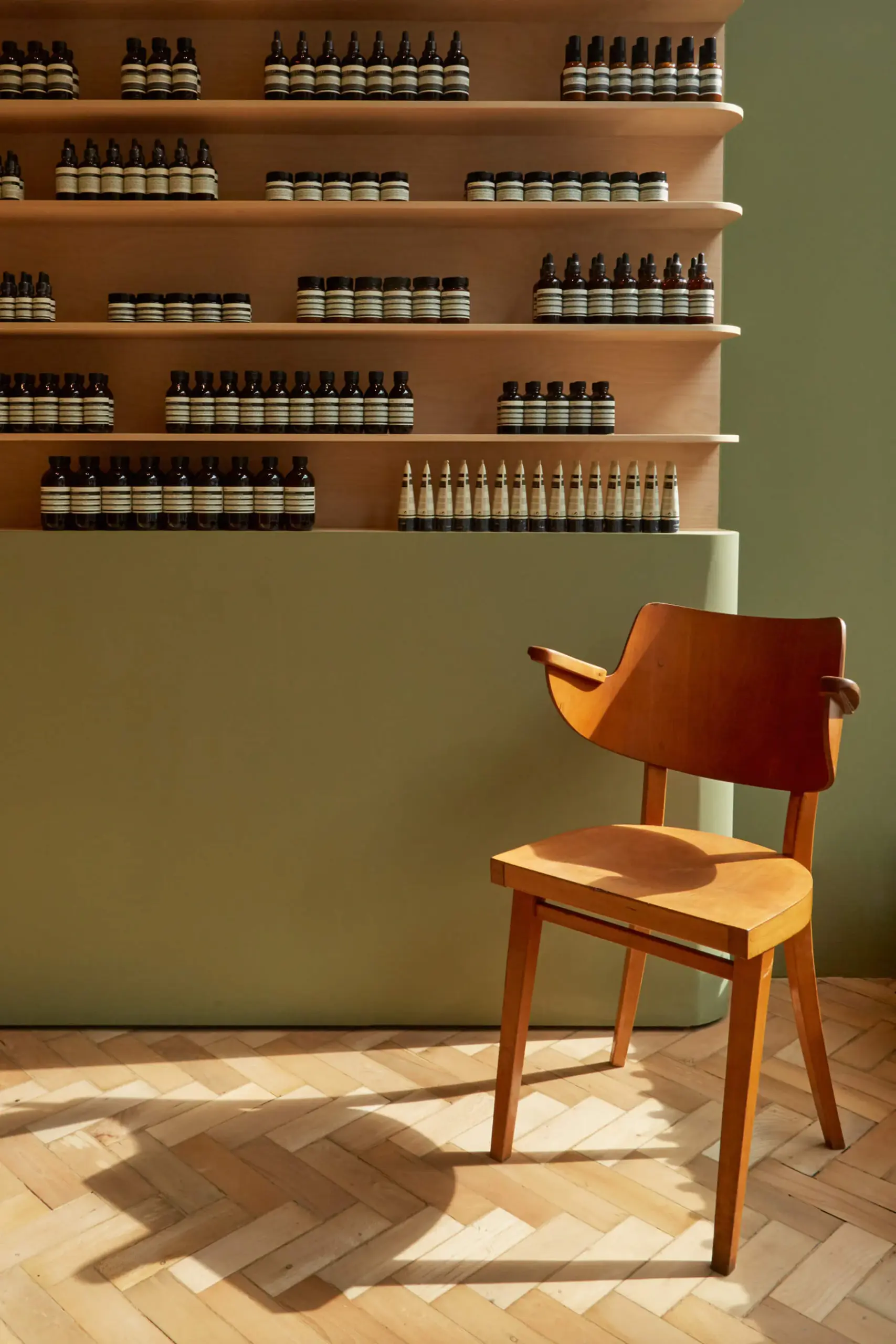 Aesop is a prominent beauty brand that has garnered international acclaim for its high-quality skincare, haircare, and body care products. Founded by Hair Stylist Dennis Paphitis in Melbourne, Australia, in 1987, Aesop was created out of a mission to deliver plant-based formulas with a strong focus on design and aesthetics.
The Aesop Offer
Aesop offers a selection of best-selling items that have become famous within the beauty industry. Some of these popular items include the Parsley Seed Facial Cleanser, known for its gentle yet effective cleansing properties, the Resurrection Aromatique Hand Balm, that offers intense hydration and nourishment to hands, and the Fabulous Face Oil, a luxurious blend of botanical oils that helps to rejuvenate and balance the skin.
Aesop's rise to fame can be traced to various things. To begin, the company has devoted a significant amount of resources into developing a solid reputation for the great shop designs it employs. Each Aesop shop showcases a minimalist and contemporary look, showcasing natural materials and cooperating with famous architects and designers. The brand's devotion to personalized shop designs that represent local culture and settings makes it stand out in the competitive cosmetics industry.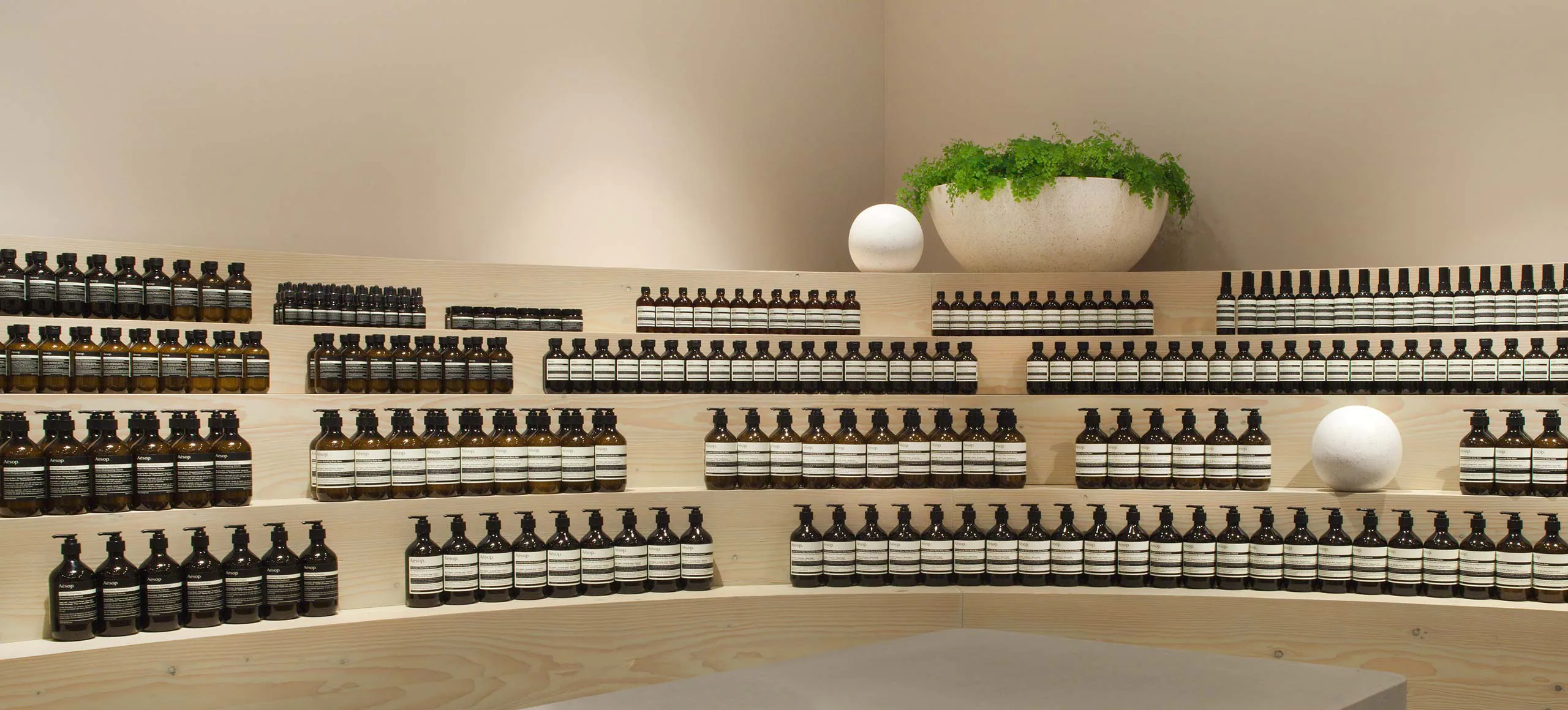 The Visual Identity of Aesop's Stores
In terms of global presence, Aesop has developed a substantial number of outlets in key cities globally. While the actual number of Aesop stores at present is not easily known, the business has deliberately positioned its outlets in urban regions, high-end retail districts, and select lifestyle boutiques. This distribution approach offers accessibility to a large client base and boosts the brand's visibility.
Each and every Aesop store comes with original interior design, inviting the customers to check out the world the brand is created. The concept of unique stores, coming in various sizes, is present around the world. No Aesop store is alike, and many are inspiring interior designers and architects around the globe. The brand has teamed up with book publisher Rizzoli to even publish a coffee table book, documenting the serene and stunning store design on 300 plus page edition.
The stores are also a true statement to the power of brick and mortar, while many brands have built fortune only existing online, Aesop has used the experience it generates with consumers to propel the growth from inside their stores. The stores are serving as advertising posts for the brand around the globe, selling the allure of design and serenity so synonymous with the brand itself.
Aesop's Customer Care
Aesop focuses tremendous emphasis on customer care, seeking to give superior service to its consumers. The brand's approach to customer care is distinguished by individualized consultations, where well-trained staff members give professional advice and specific product suggestions based on individual needs. Aesop shops are meant to offer a pleasant and instructive atmosphere where customers can connect with the products and obtain an in-depth knowledge of its components and benefits. This dedication to providing service that is focused on the needs of the customer has enabled Aesop to build a devoted customer base and position itself as an authoritative source in the beauty business.
Aesop's success is also credited to its distinct brand identity and design philosophy. The brand's packaging, including amber glass bottles and simple labeling, demonstrates its devotion to simplicity and excellence. Aesop's design identity centered around the idea of integrating form and function, where the focus is on the usefulness of the goods rather than unnecessary branding. This aesthetic approach resonates with the brand's aim of supplying quality, well-crafted products that provide results.
The way Aesop has established its brand may be summarized as an amalgam of product quality, thoughtful retail design, and a devotion to customer service. By producing high-quality, plant-based products and emphasising personalized service, Aesop has been fortunate to establish a dedicated consumer base that respects the brand's attention to quality and authenticity. The brand's simple store designs and attention to detail have also played a vital part in providing a distinctive and memorable shopping experience.
Aesop's Impressive Sale Numbers
With the reported annual sales of around $500 million, Aesop has seen considerable success in the beauty business. The success of the brand may be linked to the company's dedication to developing great goods by combining natural components with the knowledge and experience of scientists.
According to Natura, Aesop's sales have increased nearly 20 times since then, going from $28 million in 2012 to $537 million in 2022. In 2012, the company's sales topped out at $28 million. Aesop has seen a year-over-year increase in revenue that is in the double-digit percentage range.
In 29 different markets, the company's goods, which include incense kits, fragrant body lotions, and exfoliating hand wash, are available for purchase. The company's goal is to expand its presence across mainland China, particularly in the cities where it launched its first physical stores the previous year.
The Aesop Foundation
The year 2022 was a tumultuous one all over the world, beginning with the invasion of Ukraine and ending with the overturning of Roe v. Wade, as well as the recent earthquakes that occurred in Turkey and Syria. In its efforts to help the communities that have been negatively impacted by such tragedies, the Aesop Foundation has collaborated with over 40 charitable organizations and donated over $3.2 million USD.
Aesop staff members are the driving force behind those charity initiatives, and the firm continues to match their charitable donations—whether done directly, or as part of special events such as the Tour d'Aesop bike ride—raising USD$100,000 this year. In addition to these monetary gifts, staff from both the retail shop and the administrative office have also contributed their time by taking an average of almost two days off to volunteer in 2022. As Aesop continues to expand, so too will the organization's efforts to help individuals who are coping with crises and inequalities, with a particular emphasis on defending human rights, fostering literacy, and safeguarding the environment.
The L'Oreal Ownership Chapter for Aesop
In what was the largest brand acquisition the French cosmetics giant L'Oréal has ever completed, they purchased the Australian company Aesop in a transaction that valued the company at $2.5 billion. Aesop's parent company, the Brazilian company Natura & Co., which also owns The Body Shop and Avon, made the announcement of the sale at the beginning of April.
Aesop, which is well-known for its high-end skin and body care products, will now fall under the same banner as other companies like Garnier and Maybelline as a result of this merger. The sale would be L'Oréal's largest acquisition of another brand on record, followed by its $1.7 billion purchase of YSL Beauté in 2008, according to statistics from Dealogic.
"Aesop taps into all of today's ascending currents, L'Oréal will contribute to unleash its massive growth potential, notably in China and travel retail," shares L'Oréal CEO Nicolas Hieronimus in the official statement.
Natura & Co. markets itself as the leading beauty and cosmetics firm in Brazil, and its products are sold in more than one hundred countries worldwide. The company's Chief Executive Officer, Fabio Barbosa, issued a statement on Monday in which he claimed that the sale of Aesop will assist the company in reducing its debt and focusing on other avenues for growth.