Beauty Scene editor Maja Vuckovic sat down with Dr. Noel, founder of German skincare & Novel Foods brand, to talk about the skincare routines, the importance of nutrition and what is next for Dr. Noel brand.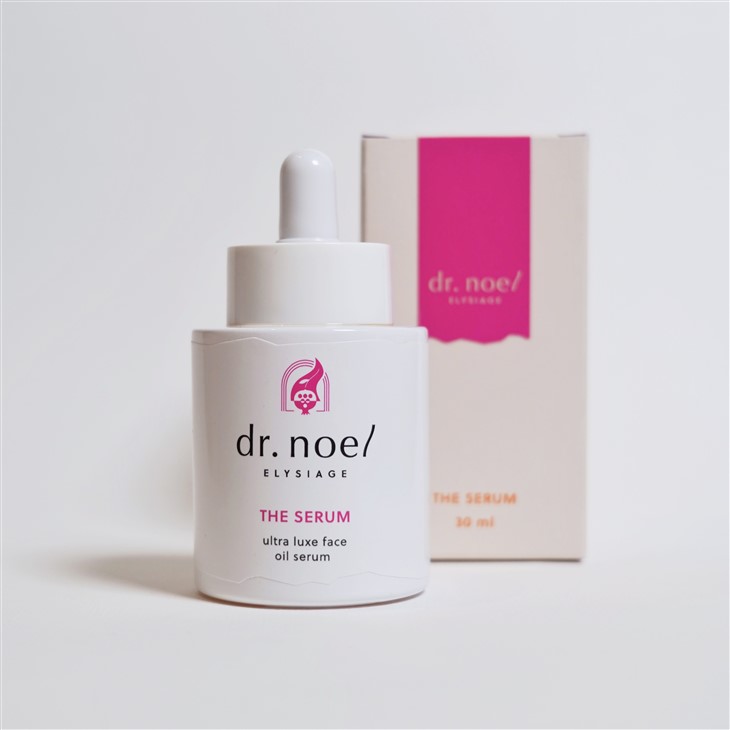 Hello Dr. Noel, nice to have you on Beauty Scene. Can you tell us a little bit more about yourself?
Hello, I'm Katerina! Thank you for having me on-Beauty Scene. After working as a dentist for many years I, have now launched my very own line of skincare products and nutritional supplements.
As a medical doctor, I am always looking for new treatment opportunities and natural active ingredients. My curiosity and my interest in biochemical processes are the driving force for new paths.
What made you create your own brand?
I have always been experimenting with certain ingredients for myself, as i was dissatisfied with what the market has to offer currently.
I wanted a product that relies to 100% on natural and proven ingredients, without artificial additives for color, aromas or thinners while simultaneously being ecologically conscious and packaged in vessels made of recycled materials.
The lack of products on the market has in a way inspired me to create something truly revolutionary!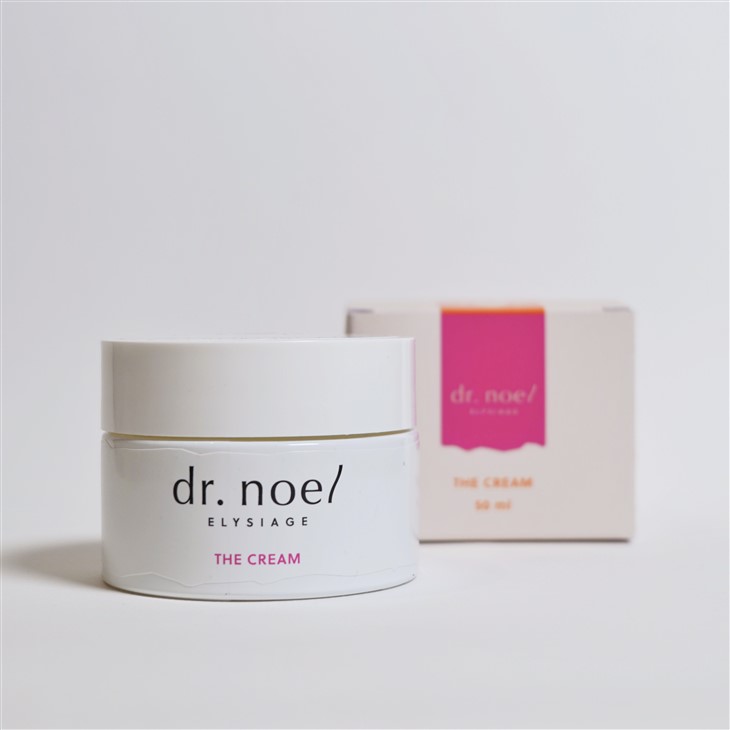 What was the biggest challenge in making a unique skincare and nutrition brand? Your skincare line ELYSIAGE features two products, the cream, and the serum. Could you tell us more about them?
I found it to be very hard to find suppliers that match my need for ecologically sourced ingredients and packaging solutions, and I think a lot must change in that area to make it easier for small businesses to produce eco-friendly products.
My skincare line differs from traditional anti-aging products in that it doesn't strive to achieve short term satisfaction but rather aims to achieve long term beauty by fundamentally nourishing the skin. And that has been clinically proven, and we now have received the best grade from the Dermatest foundation!
Would you say less is more in skincare?
I think there is definitely some truth to that. What's important in skincare, is using the right products instead of many products that promise many different results. What's even more important is what the products are comprised of.
Do you think we're wasting money on skincare if we don't incorporate healthy nutrition into our lifestyle?
We view the human body as a holistic entity, so in my opinion it is absolutely vital that you treat the skin, which is the biggest organ of the body, from the inside as well as from the outside.
In terms of boosting our metabolism, you created a line of supplements. What inspired you to go on that journey?
After going through a serious illness, I really started to pay attention what I eat and drink and started trying different proven ingredients that are not part of a "normal" western meal plan.
I turned this rather emotional motivation into a science over the course of the product development. So, while this journey of mine journey stems from a personal issue, I think it is relatable to people from every background.
One of your Novel Foods supplements contains a certain thing called NMN, an innovative anti-aging ingredient. Could you tell us how it works and what are the advantages of it?
It is scientifically proven that NMN changes the cellular processes by directly influencing the energetic functions of the cells and restores the cellular functions to a youthful status. Top studies from world leading institutes prove these effects and the reversal process of cell aging. As long as the cells remain young, the also become less sick. I am absolutely convinced of the effect of NMN.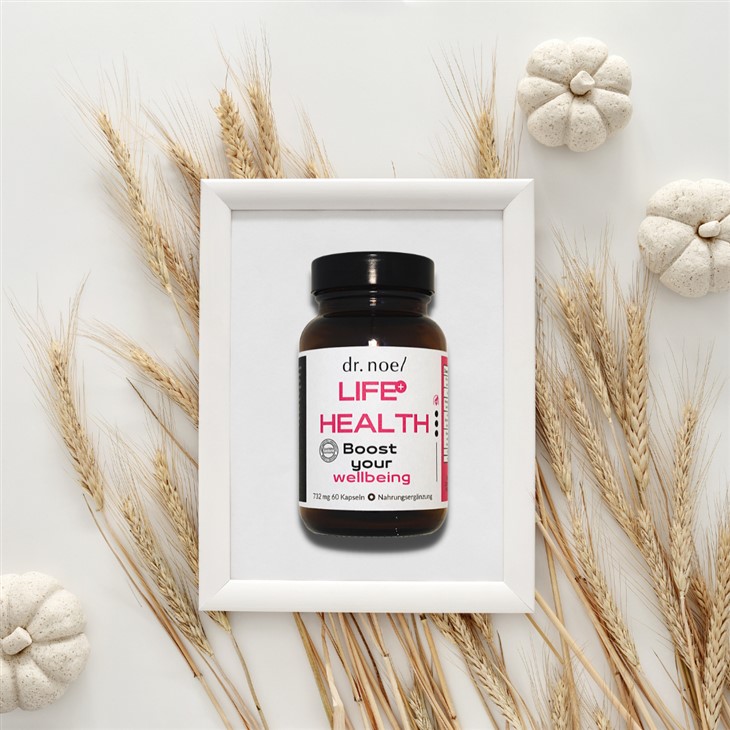 In your opinion, what are the best ingredients to achieve a fresh and youthful appearance?
Fundamentally, I think that an active lifestyle, good sleep, and healthy people around you are the most important things you can have! Those things are in no way replaceable by any products and should be the foundation.
What my products strive to achieve is an even healthier lifestyle by improving nutrition.
What is your morning routine?
I cleanse my skin first thing in the morning with a BHA peeling, apply the serum and the cream and get ready for the day. After a short but healthy breakfast I also take both of my nutritional supplements, Life +Energy and NMN.
What is next for dr. Noel brand?
I don't want to spoil too much, but I've got a skin peeling line coming up, so stay tuned!
Keep up with Dr. Noel on drnoelskincare.com