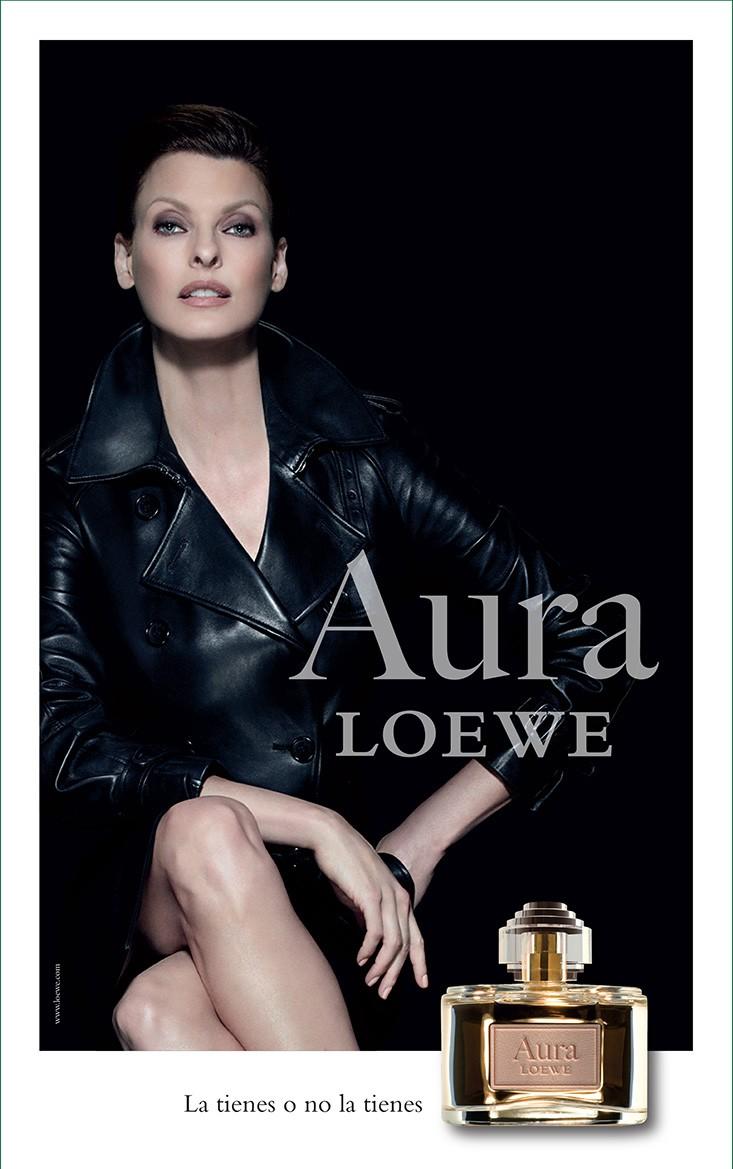 Supermodel Linda Evangelista is the face of  Loewe' new feminine fragrance Aura, which will be launched worldwide in September 2013.
"Icon of modernity, style and elegance, Linda Evangelista perfectly embodies the values of the Spanish luxury brand," noted the company in a statement. "Thanks to her magnetism, Linda clearly conveys the magic that surrounds Loewe olfactory creations." 
Lindal is one of the original supermodels who dominated the fashion industry in the 1980s-1990s. She is often called "the chameleon", thanks to her frequently changing looks and ability to transform in front of the camera.