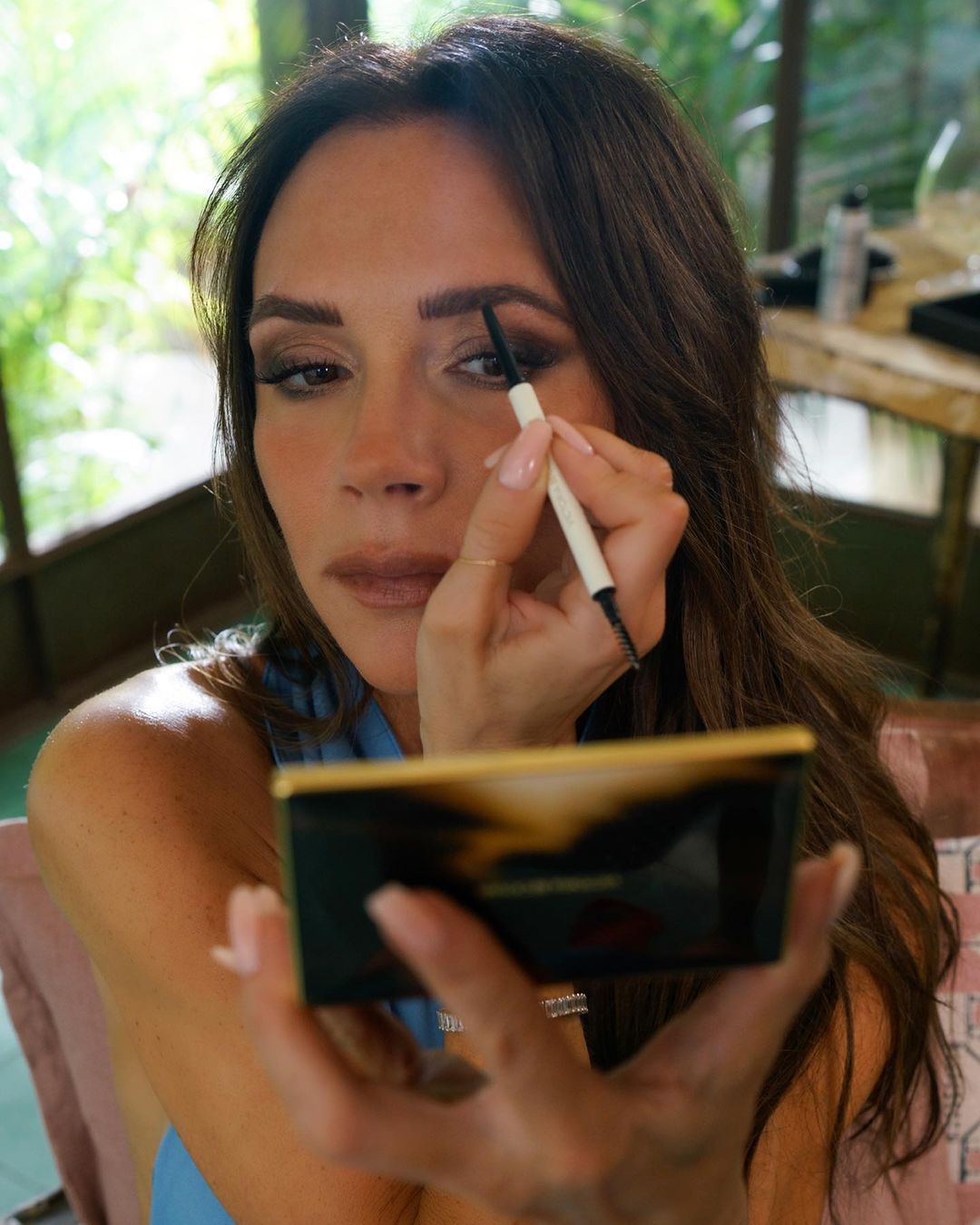 Victoria Beckham Beauty, a brand founded by Victoria Beckham, seamlessly merges her illustrious music career, transition into the fashion industry, and her desire to conquer the beauty world. Established in 2019, Victoria Beckham Beauty represents a natural progression in her entrepreneurial journey.
Victoria The Spice Girl
Victoria Beckham, known initially as "Posh Spice" in the iconic British girl group Spice Girls, embarked on a successful music career during the 1990s. However, her passion for fashion led her to explore new avenues beyond the music industry. She transitioned into the fashion business, ultimately founding her eponymous fashion label, Victoria Beckham. The brand gained significant recognition and became synonymous with chic, modern designs and impeccable craftsmanship.
After establishing herself as a respected fashion designer, Victoria Beckham set her sights on the beauty industry. With her extensive background in fashion and her own personal style, it was a logical move to create her own beauty brand. Victoria Beckham Beauty emerged as a reflection of her aesthetic sensibilities and commitment to clean beauty.
The decision to enter the beauty industry was driven by Victoria Beckham's desire to offer high-quality products that aligned with her values. The brand places a strong emphasis on clean beauty, utilizing cruelty-free, sustainable, and inclusive practices. Victoria Beckham wanted to provide customers with products that were not only luxurious but also ethically conscious. While the fashion brand has garnered fashion press success, the story is not the same with the beauty brand. While internationally recognizable and successful, Beckham is lacking the billion dollar makeup business categorization of her beauty brands, the one few celebrities were lucky enough to boast about (from Kylie Jenner to Anastasia Soare).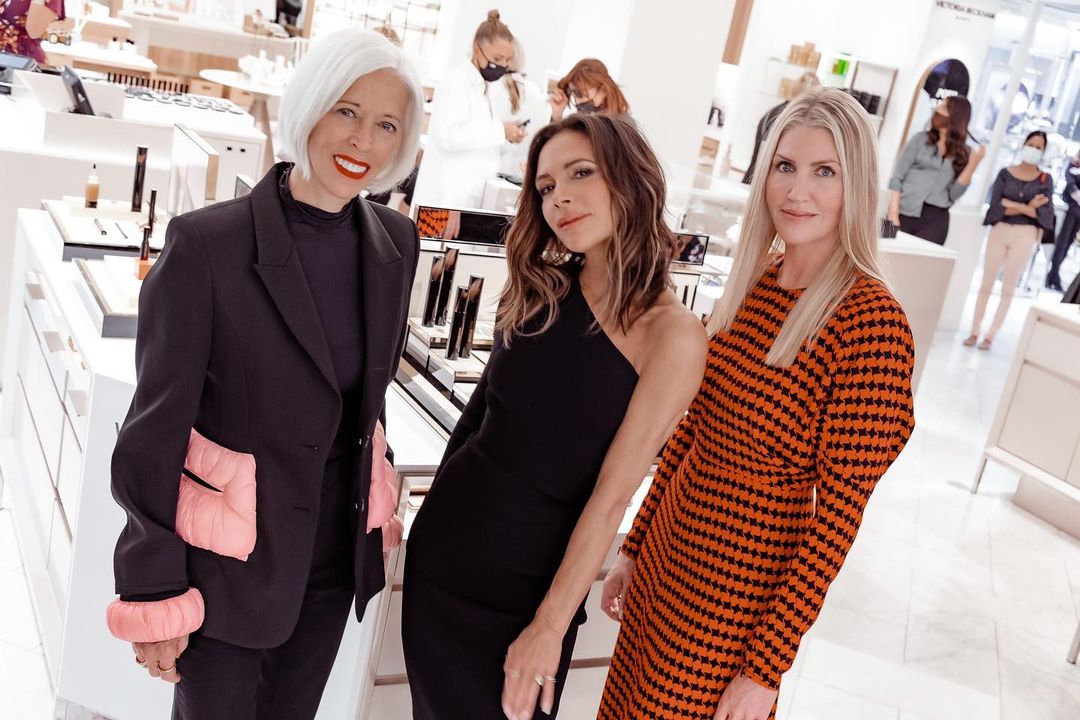 Who Own Victoria's Beauty Brand
Victoria and David Beckham, along with XIX Entertainment, are partners in a business venture that owns the parent company of their fashion and cosmetics brands. This business endeavour is a joint venture. In 2017, a private equity group by the name of Neo Investment Partners invested thirty million pounds sterling into the company in exchange for a minority share.
 To bring her vision to life, she partnered with Sarah Creal, an industry veteran with extensive experience in beauty product development and marketing. Creal's expertise and Victoria Beckham's creative direction combined to create a brand that resonates with consumers seeking high-performance, clean beauty options. Creal initially took the CEO position of VBB, stirring it ahead till March 2022. Today no longer with the company Creal is a board member at supplement company Puori.
Katia Beauchamp, a co-founder of the pioneering beauty subscription service Birchbox, has been appointed as the next chief executive of Victoria Beckham Beauty, beginning right away. This announcement was made in August 2022. Nance Hastings, a seasoned beauty industry executive, will take over as president in November of 2022.
According to a statement released by the company, the appointments come at an important moment for Victoria Beckham Beauty, which is seeking to broaden its market presence around the world and increase the number of its clean beauty breakthroughs. Sarah Creal, the company's former CEO and co-founder together with Victoria Beckham in 2019, announced her resignation in the spring; nevertheless, the brand has chosen not to comment on the reason for her departure.
While VBB's detailed financial reports are not readily available, continued growth indicates the business has garnered considerable success since its inception. The brand has gained a dedicated following and achieved positive reception within the beauty industry. Its success can be attributed to the brand's commitment to quality, innovation, and the strong reputation of Victoria Beckham herself.
Best Sellers
Among the best-selling products from Victoria Beckham Beauty are the Smoky Eye Brick eyeshadow palettes, renowned for their highly pigmented, blindable shades that effortlessly create sultry eye looks. The Bitten Lip Tint, a lip stain that provides a natural flush of colour, has also become a fan favourite. Additionally, the Cell Rejuvenating Priming Moisturizer, a multitasking product that hydrates and preps the skin, has garnered positive reviews.
Victoria Beckham Beauty products are produced in collaboration with leading companies in the beauty industry. The brand works with reputable manufacturers and suppliers to ensure the highest quality standards are met. These collaborations enable Victoria Beckham Beauty to deliver products that meet the expectations of discerning customers.
Fan Reactions
Reviews of Victoria Beckham Beauty products have generally been favourable, with fans appreciating the brand's commitment to clean, sustainable beauty. Customers have praised the brand's attention to detail, luxurious packaging, and the performance of the products. Many have also highlighted the inclusive shade range, which caters to a diverse range of skin tones.
The success of Victoria Beckham Beauty can be attributed not only to Victoria Beckham's star power but also to the brand's ability to capture the essence of her fashion aesthetic and translate it into the world of beauty. The brand has effectively leveraged Victoria Beckham's personal style, creating a seamless synergy between fashion and beauty.
Victoria Beckham Beauty is a testament to Beckham's evolution as a multi-talented entrepreneur. The brand embodies her journey from music to fashion and reflects her passion for clean, high-quality beauty products. With its emphasis on sustainability, inclusivity, and innovation, Victoria Beckham Beauty has made a mark in the beauty industry and continues to captivate fans and beauty enthusiasts alike.