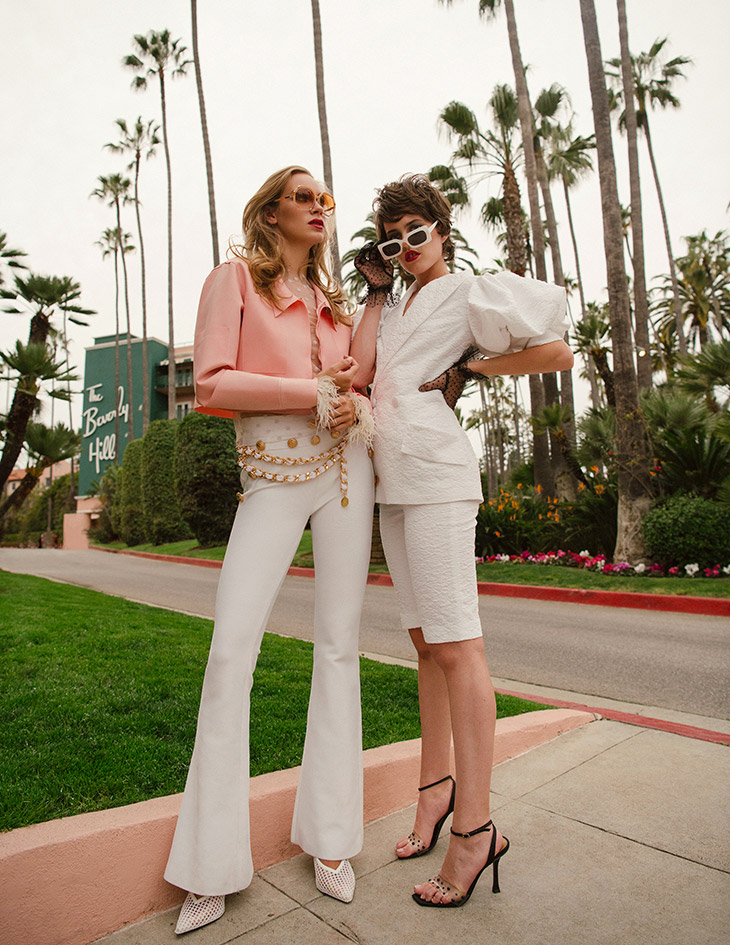 It's here; it's finally here! Summer is right around the corner, and we're all ready to shed our stay-at-home loungewear to don some cute hot weather styles. With all of us at home more than ever, we're doing a lot of online perusing and shopping. Too many options can get overwhelming at times, so it's nice to have a list of classic go-to summer styles. Here's what we need to stock up on to be beach-ready!
Read more after the jump: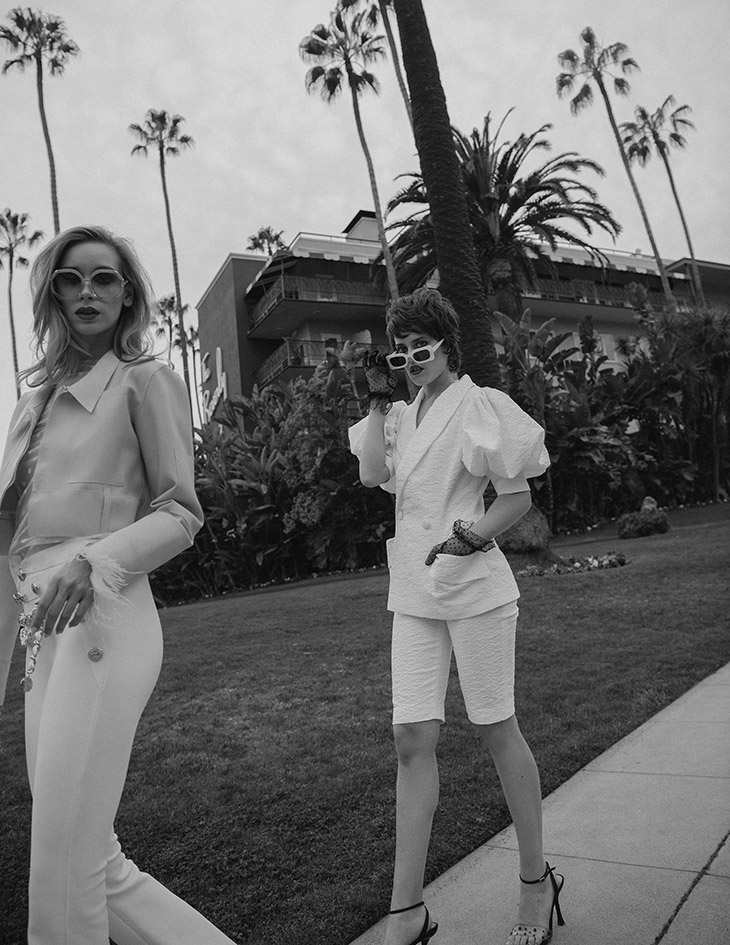 Perfect Denim Shorts
It's personal preference what inseam you want to go with, and several factors influence this. Are you petite? Maybe you've got extra curves (lucky)! Whatever your body type, the perfect pair of denim shorts exist for you. It's best to go almost all cotton composition, think 98% and just a tiny amount of synthetic for stretch and the flattering hold-you-in capability. Most body types, even petite, look best with a three to four-inch inseam. If you feel more comfortable in a Bermuda style, denim may not be your best bet, and you could opt for a chino material.
Itsy Bitsy Teeny Weenie
So much time spent indoors leaves us all starved for sun and swim time. Make your grand reentrance this year in the perfect swimsuit to show off that new body you gained with all the at-home workouts you've been doing this summer. Whether you feel more comfortable in a one-piece or little white bikinis doesn't matter; just pick one that shows off your best asset – which is always confidence.
Cover it Up
Not all of us had the time to focus on working out during lockdown, though (hello virtual learning). A lot of us were busy being mothers, employees, and teachers. Some studies are showing that the average American gained twenty-nine pounds during the lockdown. If you fall into this category, don't shame yourself for it, it's just a side effect of the once-in-a-lifetime pandemic. If you feel more comfortable this year on the beach in a cover-up, go for it! Even if you didn't gain a pound or lost some during quarantine, cover-ups are classically chic, and we all could benefit from adding one to our summer wardrobes.
Slide Right In
They're everywhere! Summer 2021 is truly the summer of the slide sandal. Trending right now are cloud-sized puffy sandals. They might look intimidating at first – like how to even incorporate that into your aesthetic – but the reality is, the oversized puffy sandal is universally flattering. This look goes perfectly with literally any outfit – dresses, shorts, skirts, and even jeans. If you're uncomfortable with this look, studs are showing up on everything too. Go for an understated flip flop with studs on the straps, or keep with the slide trend. You can find them completely bedazzled on studs, or more minimally, just lining the edging of the shoe. Whether you pick puffy or studs, you'll be on-trend and looking good, mama.

Shady, Baby
It's not just a summer thing to search for the perfect set of sunglasses to flatter your face shape. Luckily the trends for this year are looking good on almost anybody, and there are several trends to try. All gold everything tops the list – whether you want to go square, oversized or cat eye, as long as it's the classic yellow metallic, you're golden girl. Large square glasses are definitely in right now, which makes for an extra breezy seventies vibe, and we're all kind of here for it. Oversized glasses may seem daunting at first, but they're really flattering on literally any face shape; if you're on the fence about what style looks best for you, good news! Almost all glasses retailers offer a virtual try-on option on their websites, so upload a cute selfie and get browsing! Pro tip – get your glam on before the virtual try on. It's hard to get that "I look amazing feeling" when you're trying on if you don't feel your best.
Positivity Please!
It may sound corny, but what the world needs now, is love sweet love. We've all been through the wringer in some ways this past year, so the best thing we can wear every day is some positivity. Sure it's summertime, but why not be your own little ray of sunshine? You'll not only make your day better but the days of those around you.
Images by Julia Sariy for Design SCENE.