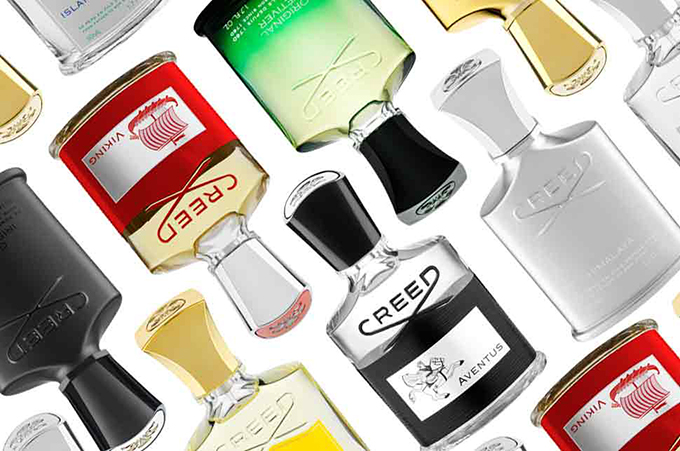 You might be surprised that the names of the most expensive perfumes in the world are not the ones you would expect. The number of designer brands in the shortlist is small, and the boutiques that are specialized take over. In this article, we will dive into these perfumes to understand what makes them expensive. For example, do olfactory families play an important part, or are the perfumes scattered across them? Let's dive into the perfumes starting with the number five of the shortlist.
5. Tuscan Leather by Tom Ford
Priced at 250 US dollars for a mere 50 milliliters, this is truly an expensive starter of the shortlist. What makes this perfume special? It has a unique blend of leather tones with jasmine and black suede. This creates a sophisticated and raw smell that suits well as a perfume for business and personal occasions. Of course, we should not forget to mention the shape of the bottle. Designed like a chess piece, it shows a robust and well-crafted bottle that breathes sophistication.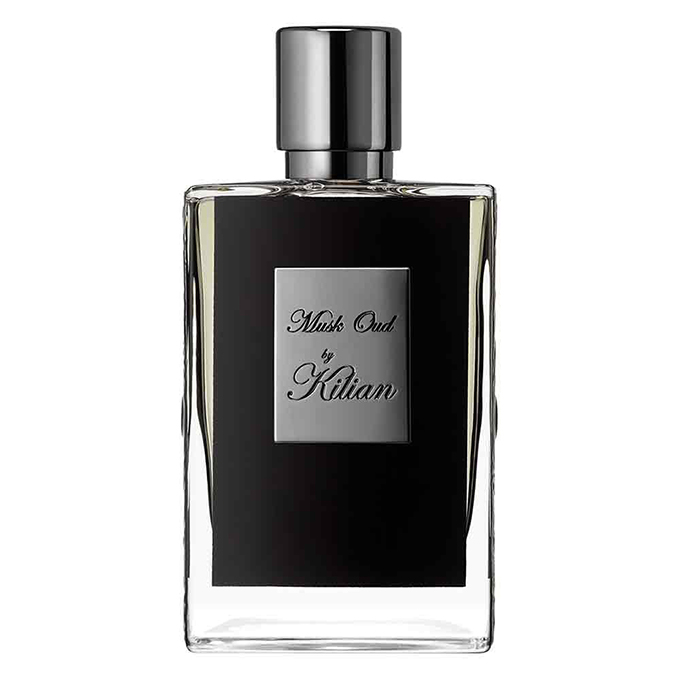 4. Musk Oud by Kilian
Kilian is a brand dedicated to producing high-end perfumes. The Musk Oud is the perfect example of its work and comes for 350 USD per 50 millilitres. The perfume is based on the classic Rose Oud but comes with a more Western twist and sweet hints. Kilian does offer replenishment bottles that come at a slightly lower price to refill your bottle. This is an embodiment of the brand they want to be: a keeper for people who care about a good and complex perfume.
3. Gold Woman of Amouage
Amouage brings a homage to the classic fragrance. They do so both for men and women. In this shortlist, we have highlighted the female version as it is the most famous one. Priced at 240 euros for 50 millilitres this is not as expensive as the previous, but it does smell more sophisticated and luxurious. We would even argue that the smell is luxurious to an extent it suits special occasions and nights-out only. The foundation of the perfume is based on ambergris, civet, and musk and accompanied with heart and top notes from rose and jasmine, bringing in a fresh scent. The color of the bottle? You might have guessed it… gold.
2. Aventus of Creed
The Aventus of Creed perfume can be expressed as a true gentleman's perfume. It embodies strength, power, and success in all its glory. The top notes of bergamot and blackcurrant leaves blend well with the heart notes of pink berries and birch. The perfume comes at a lower price than the previous ones, priced at 285 euros for 100 millilitres. As a true expression of an "emperor" perfume, it cannot miss the top 5 of most expensive perfumes in the world. Fun fact: the name of the perfume is derived from the Latin 'from the wind' referring to a man who is in full swing on his way to success. On the bottle, you can find a man on a horse that embodies this message.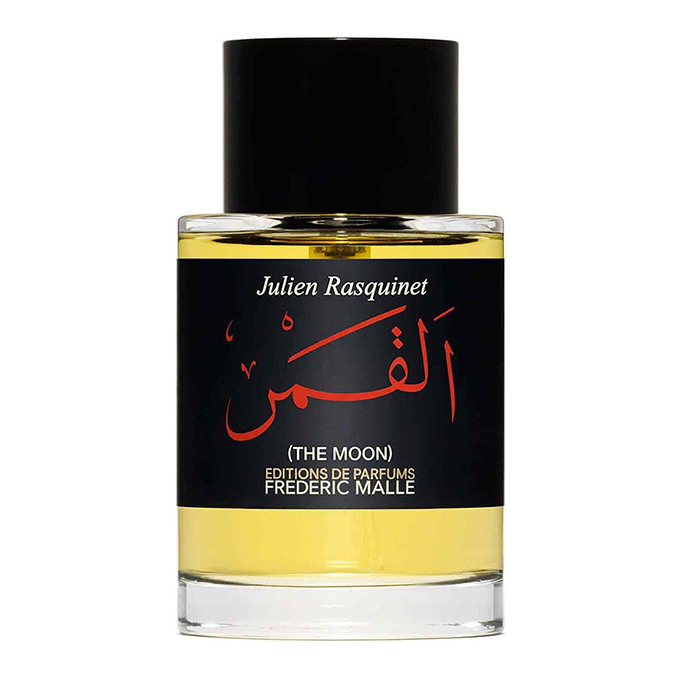 1. The Moon by Frederic Malle
Last but not least: a true moon-shot. Frederic Malle created The Moon as a perfume that is inspired by the Middle East. Priced at 400 euros for a mere 50 millilitres this is a very expensive perfume to purchase. Julien Rasquinet developed this perfume as the 'start and end' of everything. This is what the moon means in Arabic: the start and the new of festivity and traditions. Besides that, it is also referred to as an adoration to the one that is loved. The perfume has top notes of raspberry and lychee combined with heart notes of olibanum and a Turkish rose. This makes it a truly unique and spectacular perfume to have in your collection.
Different types of perfumes make up the shortlist
As becomes evident by analysing these top 5, they are truly different. We do see that most of the perfumes have a base in oud and leather tones, which is common across olfactory families. Naturally, there is a distinction between female and male perfumes that have different top and heart notes. What does show is the sophistication of the bottles and the scents they provide. Expensive perfumes can be distinguished more easily from the cheaper ones on the market due to the tones used. Besides that, the expensive perfumes last longer on the skin than the cheaper options on the market. Therefore, we can argue that all of them are good tips, depending on the desired scent you are looking for. This, in turn, depends on the décor where you will wear it.
Selecting an expensive perfume for your collection
Buying an expensive perfume is not your average daily purchase. If you are an enthusiast, you would like to know the combination of top and heart notes to make an informed decision. If you are restricted in terms of budget, it makes sense to take into account the refill options. As becomes evident with the Musk Oud by Kilian, some perfumes offer a cheaper refill option. This makes it more affordable to wear an expensive perfume in the long term. Of course, this also depends on the frequency it is being applied. Another one of our tips relates to the décor: where are you going to wear it? Some perfumes work best in a night-out settings, whereas other can be worn in every possible décor.
Matching perfume with your interior
Another option to determine the best perfume is by looking at your interior. What is the style that your interior is expressing? Which perfume can best relate to that style? By doing this check, you will find a perfume that suits your personality as well as how you are expressing yourself through your interior.
It all comes down to taste and budget
The purchase of an expensive perfume comes down to taste and budget. In an article on Forbes, this is properly addressed with an example of a perfume. The scent is inspired by the death of a beautiful woman that dies in honour. The funny part? It is popular among prospective brides. This shows how the true message and experience a perfume should bring is not necessarily related to the target audience. Another recommendation from the article? Never go shopping for expensive perfume when going with your friends. You tend to spend more and be impressed more easily than shopping for these perfumes alone or with your partner.