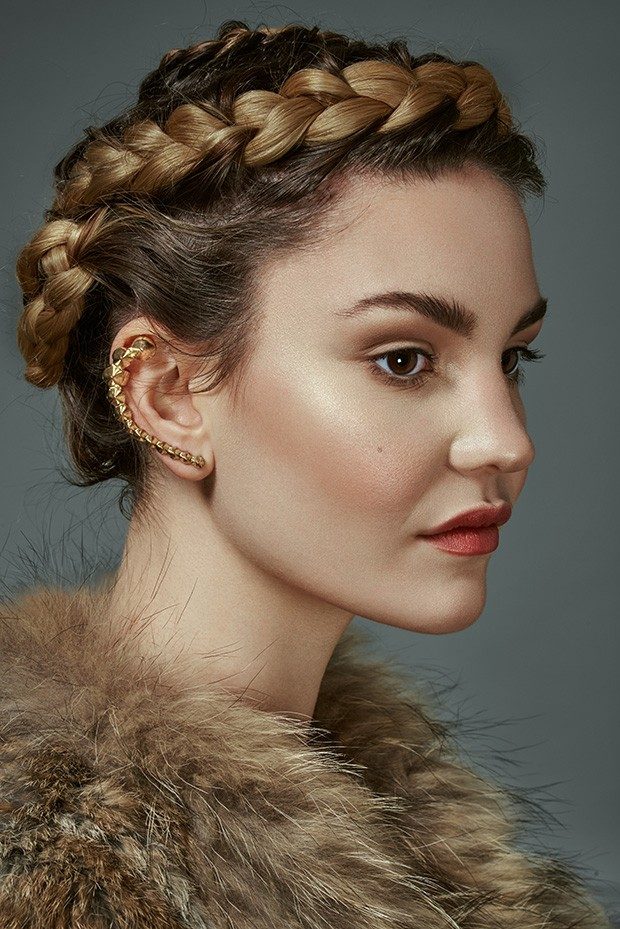 Finally, you can chuck those chunky knitted jumpers to the back of the wardrobe and put the woolly hats away, because spring has well and truly arrived.
As you dust off last year's sandals and stock up on sun cream from Boots (there's nothing wrong with some wishful thinking), don't forget about freshening up your hairstyle at the same time.
It's a quick, easy way to revitalise your look for the coming season, giving you a chic boost that'll have you confidently strutting through the bright days and light nights you've been daydreaming about all winter.
To give you a head start on your spring makeover, we're running through five of our favourite SS17 hair trends you should be giving a go.
Read more after the jump:
Caroline Winberg for D'SCENE Magazine' by Marie Schuller
Undone waves
Relaxed and undone waves are the new way to do spring's favourite beachy hair. The goal is messy texture with some healthy gloss still visible, a look Kendall Jenner has perfected over the past few months with her gorgeous lob.
For advice on how to get ellipse waves with just the right amount of volume, turn to the expert stylists at Mark Hill. They're sharing plenty of top tips on using their Pick N Mix Curler to nail this trend.
Joana by Daniel Scheel for BEAUTY SCENE
Pretty plaits
Add a little bohemian edge to your spring wardrobe with some pretty plaits. They were seen all over the SS17 runways, but braided buns (like those at Erdem) are probably the easiest to copy yourself at home.
Just create two plaits, gather them low at the back of your head, wrap them around each other and pin in place. For a relaxed finish, simply pull out a few strands of hair around your face.
Extreme side partings
Whether you're wearing your locks in 80s corkscrew curls or super straight, instantly freshen them up for spring with an extreme side parting.
Flip your hair to one side for sexy volume and a care-free 80s vibe that's bang on trend for this season. It's much more flattering than you'd think, plus you can easily swap back to your natural parting when you're after a more understated look.
Flirty fringes
Side swept, Bardot bangs, wispy waves, short and graphic – there are tons of different ways to rock a fringe this season.
We'll admit that a fringe isn't exactly low maintenance, but since it's super flattering on most face shapes,all the effort involved is more than worth it. Our top tip is to always carry some dry shampoo in your bag so that hot sunny days don't leave it flat and greasy.
High ponytails
For a day-to-night style that will see you through any spring event, you can't beat a super high and sleek ponytail.
A polished, smooth finish is essential for pulling it off properly, so put time into prepping your hair. Before you start messing around with bobbles or pins, treat your locks with a homemade conditioning mask and then blow dry it as straight as possible.
Which of these five chic hairstyles will you be experimenting with this spring? Leave a comment and let us know.