After years of dating and failed attempts at cultivating a lasting relationship, you've finally found that special someone you want to share your life with. The time has come to ask for their hand in marriage, but finding the perfect engagement ring has proven challenging. Although there's no shortage of ring types and styles, you want to ensure you select something they'll love.
How do you know which ring is the right one? Though it can take a bit of investigative work, here are some suggestions to make the best selection.
Check For Hints
If you've been together for a while, chances are the topic of marriage or weddings has come up in conversation. Your partner may even start dropping hints like complimenting other people's rings, placing bunny ears on rings in magazines, or even staring at rings at jewelry stores. Pay attention to what they say, their reactions, and the little hints they leave behind to help you narrow down your options for engagement rings.
Existing Jewelry
Another way to decide which engagement ring to purchase is to look at their existing jewelry. What types of rings, necklaces, and other accessories do they wear? Are they bold statement pieces or more subtle accents? Do they prefer gold, rose gold, white gold, or silver? As you shop for engagement rings, you can search for styles that match or complement their own jewelry.
Personal Details
Sometimes finding the perfect ring is in the little details about your significant other. For instance, you could purchase an engagement ring with their birthstone or their favorite color gemstone. As for style, paying attention to their personality is critical.
Are they more casual and laid back, or do they stand out wherever they go? A simple person might prefer something traditional like a solitaire diamond with a gold band. However, someone more outgoing might choose a ring with multiple stones, intricate band details, or unique colors and metal types.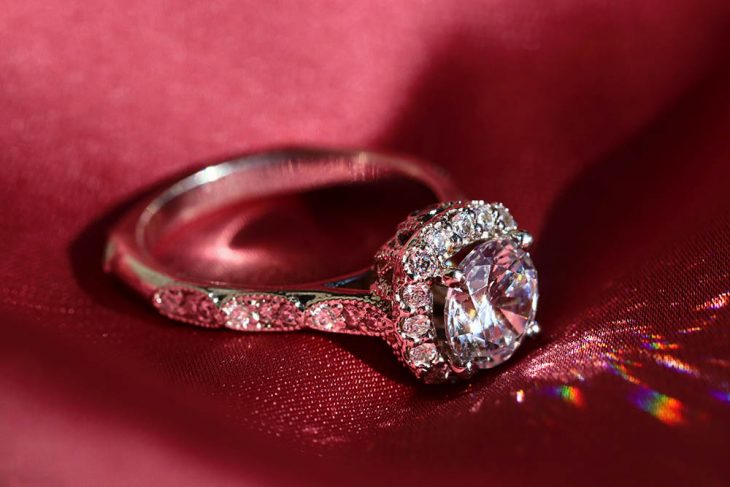 Friends And Family
If there's anyone that knows what your partner would like in an engagement ring, it's their friends and family. If you're struggling to narrow down your options, enlist the help of those closest to them. They can share any details they might know personally or suggest which ring style is best suited for your significant other. If your partner's loved ones aren't aware of the type of engagement ring to consider, they may be willing to help you find out. They can ask questions without looking too suspicious and relay the information back to you.
Browse The Latest Trends
If you consider your partner to be a fashionably trendy person, then opting for a popular engagement ring is ideal. Take a few moments to browse the internet, where you can find images of the latest trends. You can search magazines, blogs, social media platforms, and jewelry store inventory to see what's in high demand.
If you see something you like online, do a background check on the company to ensure that their products are high-quality and their services are legit, as there are plenty of scams on the internet.
Customized Engagement Rings
Did you know that you can have an engagement ring customized for your partner? The remarkable thing about going this route is it's an opportunity to create something unique. As you select the details ranging from the type of metal and stones to the settings and engravings, you're creating a masterpiece from the heart. How sweet will it be to ask for your partner's hand in marriage with something you made especially for them?
True love isn't something that comes around often. When you find someone that's right for you, it's only fitting to pop the question and take things to the next level. Of course, that means finding the perfect engagement ring as a token of your love and commitment. Although there are plenty of options out there, the suggestions listed above can help you purchase a ring they're sure to love for eternity.