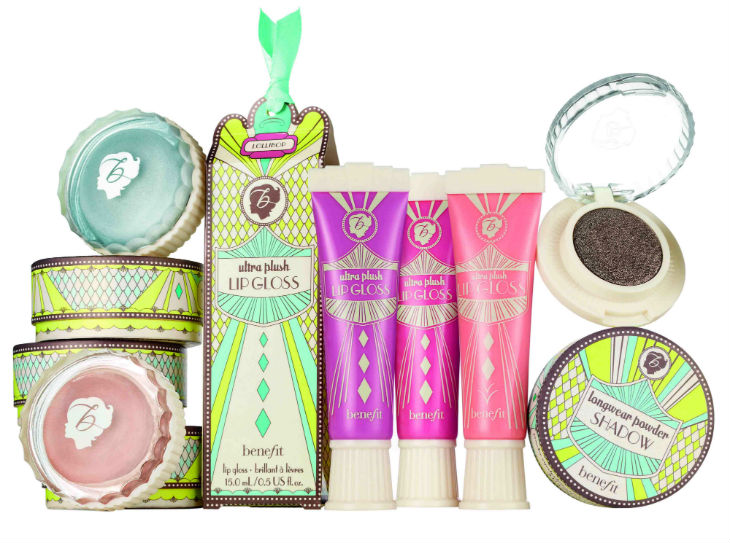 BeneFit will launch  their new color collection in May 2013, inspired by the Art Deco design of the Golden Gate Bridge in the brand's San Francisco hometown. Just in time to coincide with the  hotly anticipated movie release of Baz Luhrman's version of The Great Gatsby.
It's a reformulation of all of their existing products, so everything is brand new and beautiful, but some old favourite shades remain.
 BeneFit will release three product lines – Ultra Plush Lip Gloss, Creaseless Cream Shadow and Longwear Powder Shadow. The packaging is adorably retro, and the shade names are what you would expect from BeneFit – bikini-tini, A-lister, fauxmance, thanks a latte, to name just a few. There are six Ultra Plush Lip Glosses, 10 Creaseless Cream Shadows, and 12 Longwear Powder Shadows.