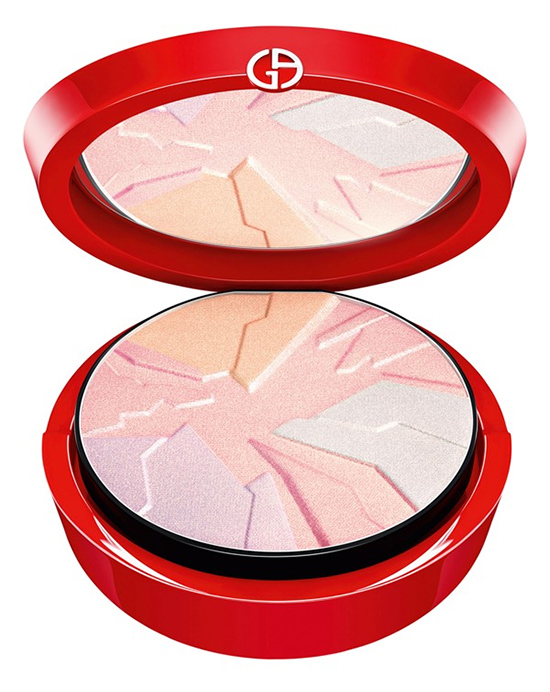 Giorgio Armani Beauty has launched its Holiday Collection for 2013. The collection is available at Giorgio Armani Beauty and Nordstrom.
The Eccentrico Limited Edition collection was inspired by the Giorgio Armani Eccentrico touring exhibition – Milan 2012, Hong Kong 2013 and Rome June 2013. Mr. Armani showcased some of his most memorable and lavish couture designs throughout his career – a fusion of art, fashion and design, restrained by a bizarre play of colors and a display of wild fantasy. The Giorgio Armani woman is multi-faceted and has an eccentric side that he wants to express.
The Eccentrico Palette ($88.00) (Limited Edition)
A 4-in-1 multi illuminator with poppy blush colors for a healthy, radiant complexion. A light dusting of silver pearls on top of the compacted blush powder creates the ultimate glow. 
Lip Maestro ($32.00) (Limited Edition)
302 Clash
303 Dazzling
505 Eccentrico
Nail Lacquer ($20.00) (Limited Edition)
302 Clash
303 Dazzling
505 Eccentrico