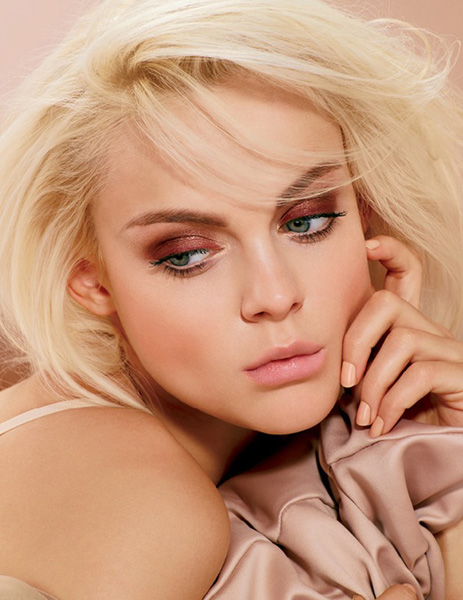 MAC Cosmetics
will launch their new 
MAC Fall 2013 Pro Longwear Collection
in September 2013 at MAC Stores and online. The collection features:
Paint Pot 
Chrome Angel – platinum silver (New)
Let's Skate – pale pink with pearl
Perky – creamy coral with white pearl
Rubenesque – golden peach with gold pearl
Layin 'Low – creamy beige
Clearwater – sea foam (New)
Camel Coat – muted beige (New)
Antique Diamond – frosted olive-silver
Tailor Grey – muted gray (New)
Stormy Pink – muted gray-purple (New)
Constructivist – metallic brown with red pearl
Blackground – black-gray with multi-color
Pro Long Wear Eyeliner 
Definitely Black – deep black (New)
Strong Willed – deep eggplant (New)
Devotion – deep army green (New)
Powerline – muted gold (New)
Pro Long Wear Foundation 
NW13
NW15
NW18
NW22
NW43
NW47
NC37
NC44 (New)
Pro Long Wear Concealer 
242 Shader Brush
For powder, concealer or emollient-based product application. This brush has firm fibers carefully shaped to form a rounded edge for a smooth, even finish. M·A·C professional brushes are hand-sculpted and assembled using the finest quality materials. They feature wood handles and nickel-plated brass ferrules.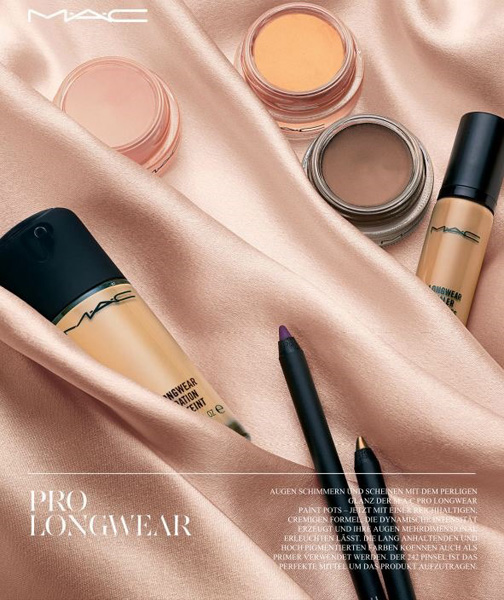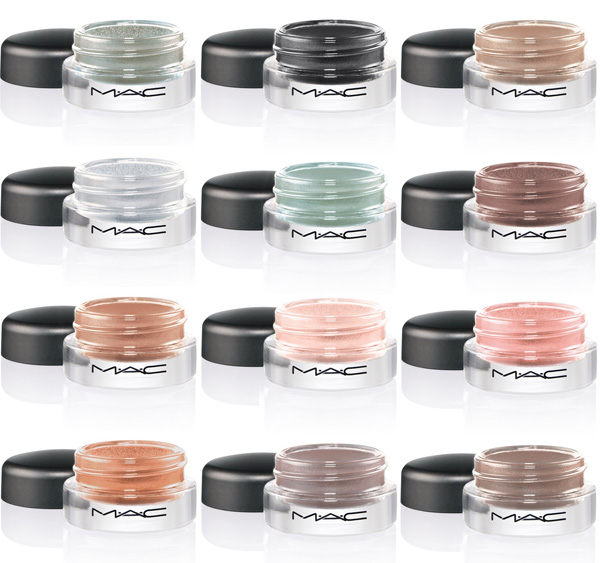 Source:
Chicprofile