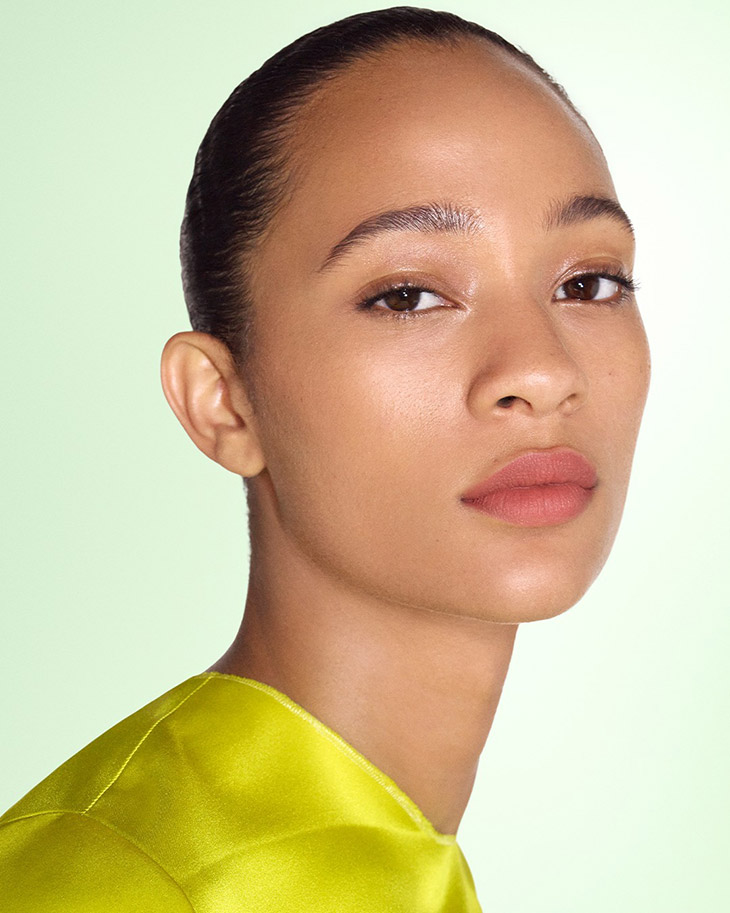 Italian luxury house PRADA has been at the forefront of avant-garde fashion since its founding in 1913, establishing a brand that transcends mundane products to create an entire universe synonymous with daring and unconventional fashion. With a strong emphasis on experimentation, Prada challenges conventions and pushes the creative boundaries. Their innovative approach draws inspiration from nonconventional sociological analyses, transcending fashion trends and devising original codes that redefine fashion.
All my life is working against the cliché of beauty. How to break from inside the system of what was considered beauty. – Miuccia Prada
Prada's style statements are not limited to traditional fashion influences; rather, they are the result of passionate examinations of disciplines such as art, cinema, and photography, which allows them to reinterpret reality from unexpected perspectives. The brand is liberated from conceptual constraints and rigorous stylistic cohesion, resulting in a variety of works that have influenced generations of creative minds. The brand advocates for cultural liberation.
For Prada, fashion transcends mundane products; it gives life to ideas and ideals, enabling wearers to confidently express themselves through clothing and accessories. Prada's vision challenges preconceived aesthetic patterns by incessantly pursuing new perspectives and reimagining the familiar as novel and exciting.
My eye is always attracted to difference, to challenge. Beauty should make you think, make you re-think what you know. – Raf Simons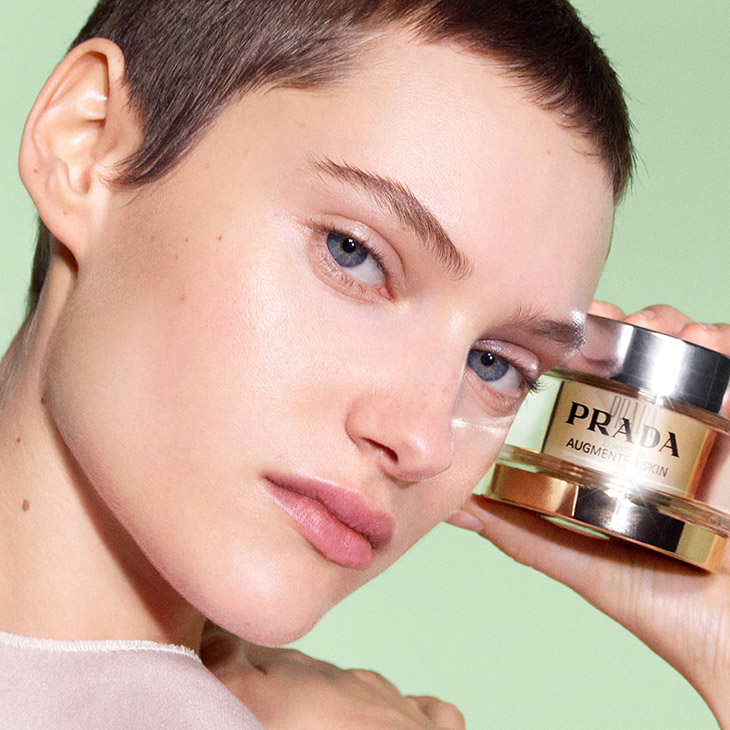 Prada has also maintained a prominent position in the fragrance industry since 1990, when it launched its first fragrance. The brand is now exploring uncharted territory – with the worldwide launch of Prada Skin and Prada Color, the brand marks its entry into the beauty industry.
Prada Beauty positions itself as an innovator and forerunner in the beauty industry by aiming to defy conventions and established standards. Embracing an unwavering commitment to excellence, the brand endeavors to radically and uniquely redefine elegance. The approach of Prada Beauty is characterized by intellectual clarity and a commitment to unrestrained creative exploration. By challenging conventional beauty standards, the brand seeks to promote a new perspective on beauty that is liberating and boundary-pushing, while maintaining a commitment to uncompromised quality and innovation.
The collection reimagines existing definitions and expectations in order to introduce new perspectives and aesthetic possibilities. In both intent and execution, the new Skin & Color collections are unmistakably Prada. They offer a universal yet personalized cosmetic experience.
Prada reconsiders skin from the perspective of adaptation. Utilizing the power of adaptive skin technology, the Augmented Skin product line enables the skin's inherent resilience to renew, regenerate, and strengthen itself. Prada Color reconceives self-reinvention as the new form of self-expression, exhibiting an eclectic selection of colors and textures that are thoughtfully derived from the brand's vision and inspiration. Developed in tandem, the respective skincare and cosmetics collections reconcile minimalism and maximalism; sophistication and playfulness; simplicity and versatility, drawing from both heritage and technology to create formulas and packaging that place luxury and responsibility in a state of harmonious conversation.
At the core of the Rethinking Beauty campaign are cryptic codes that embody Prada's philosophy and DNA. Coding, a representation of the technological prowess and process behind each product, permeates the entire campaign. Every product is framed by light, an ethereal symbol of performance, as it transcends coding and inverts shadows to conjure luminous halos. Under the guidance of the emblematic Prada Green and Prada Triangle, the campaign embraces a hyper-technical transformation of heritage and innovation. The new campaign is the result of a visionary collaboration between an eclectic range of creatives that bridges the physical and digital.
Prada extends a provocative invitation to reconsider beauty through creative experimentation and unorthodox, ever-evolving playfulness.
Photographer & Director – Tim Elkaim
Director of Photography – Benoit Delhomme
3D Studio – Tomorrow Bureau
Global Creative Makeup Artist – Lynsey Alexander
Global Creative E-Makeup Artist – Inès Alpha
Models – Lucas El Bali, Selena Forrest, Dara Gueye, Greta Hofer, Chenyin Qi, Guinevere van Seenus