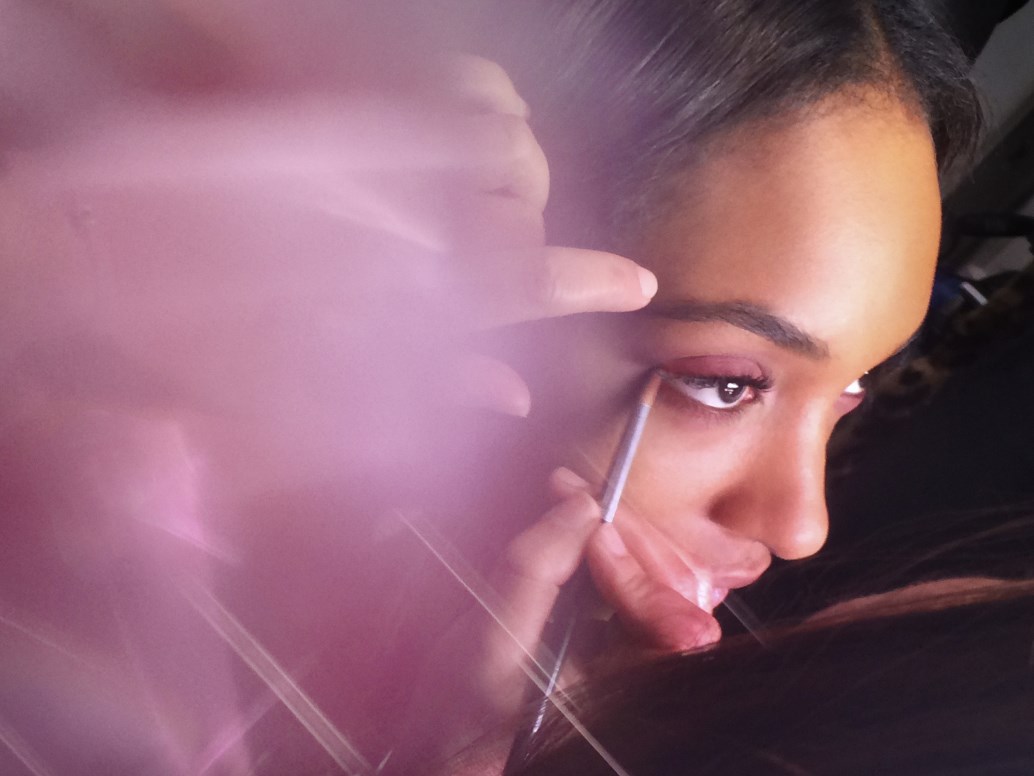 Burberry Spring Summer 2014 collection was presented yesterday during London Fashion Week. You can read more about it on our Design Scene
The show was also a celebration of Burberry Beauty, as the first  womenswear show since the brand brought the category in house. The  Spring/Summer 2014 make-up look and next season's Burberry Nails collection were unveiled: six nail colours, launching in January 2014, can be purchased exclusively from Burberry.com for two weeks after the
show, for delivery within three weeks. Burberry Beauty images and video, shot with iPhone 5s, were shared live from backstage via the Burberry Beauty Booth on Twitter using
#BeautyBooth – including personal messages to users from the runway models – and through the brand's Facebook, Pinterest, Google+, Vine and YouTube channels.
The Look
Wendy Rowe's makeup inspiration for Burberry Prorsum's English rose-themed show was petal pink.
"Pink can be quite a difficult color to wear," she noted. But just as the fashion collection played the field with traditional fabrics, Rowe took classic pink and made it "modern, vibrant and fresh." 
As a base, Wendy used Burberry's Sheer foundation,and  contoured models' features with the brand's new Light Glow blush (in Misty Blush and Peony Blush). The models' eyes were  colored with Burberry's spring-summer 2014 Rose Pink Palette , leaving the color concentrated on the center of the eyelid and let it slowly fade outwards, and their lips in the nude-toned Trench Kiss.
Neil Moodie's english rose inspired hairstyles were easy and a little undone.
"Christopher has modernized the English rose," he said of the impetus behind the slept-in texture he'd created "with pieces that have flown away," he said. "[It's] a bit messy, with a dry, not too glossy texture."
"We took inspiration from the English rose and made her cooler and more modern — English rose gone a little bit wrong," continued hairstylist Neil Moodie.
Trish Lomax painted the models' nails in one of six limited edition shades.
More info about the new makeup line for Spring Summer 2014 coming soon