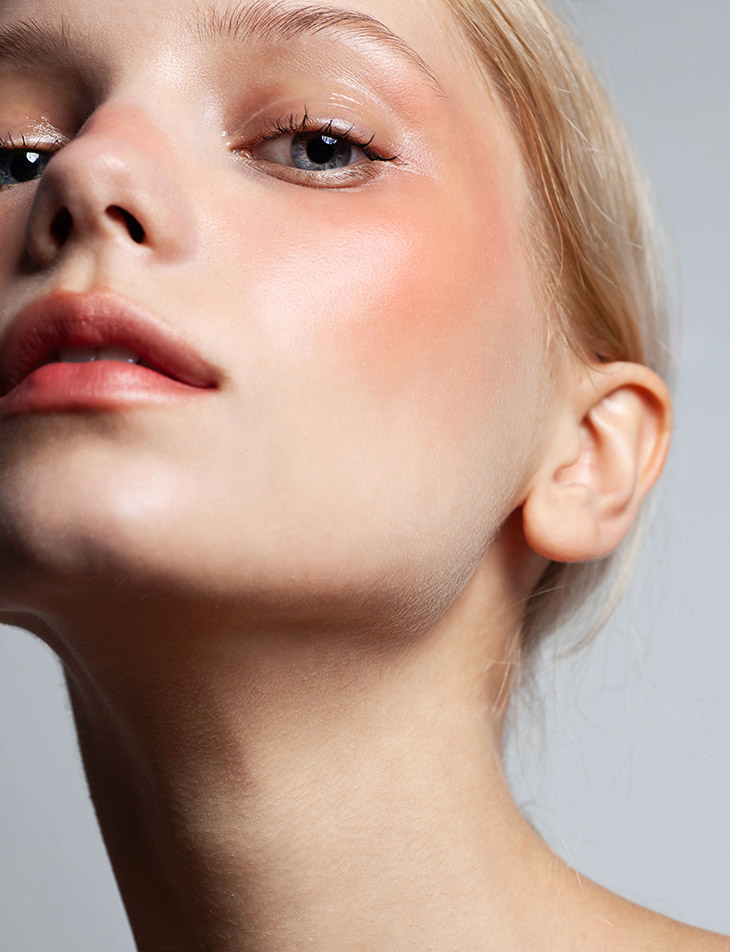 The "no makeup" makeup look has become a beauty phenomenon, where the goal is to appear fresh-faced, radiant, and flawlessly natural, all while concealing any imperfections. It's a style that emphasizes enhancing your features without looking overly made up.
Achieving this seemingly effortless aesthetic takes a bit of artistry and the right techniques. So, whether you're a makeup novice or a beauty enthusiast, here's a step-by-step guide to mastering the "no makeup" makeup look.
Start with Skincare
The foundation of the "no makeup" makeup look is healthy, well-moisturized skin. Begin by cleansing your face and applying your daily moisturizer. Don't skip sunscreen – it's a must for both skin health and makeup application.
Primer for a Smooth Canvas
Apply a lightweight primer to create a smooth and even canvas for makeup. A primer helps foundation and other products adhere better and last longer.
Conceal Imperfections
The key to this look is to conceal blemishes, redness, or dark circles subtly. Use a lightweight, creamy concealer that matches your skin tone. Dab it only where needed, and then blend it in gently with your ring finger.
A Light Foundation or Tinted Moisturizer
Skip the heavy foundation and opt for a light-coverage foundation or tinted moisturizer. The goal is to even out your complexion while letting your skin's natural texture shine through.
Set with a Sheer Powder
A sheer, translucent setting powder will help control shine without adding weight to your makeup. Lightly dust it over your face, paying attention to areas where you tend to get oily.
Subtle Blush
Choose a neutral or peachy blush for a subtle flush of color. Smile to find the apples of your cheeks, and then gently apply the blush there, blending it softly towards your temples.
Natural Brows
Natural-looking brows are essential for this look. Use a brow pencil or powder to fill in any sparse areas, but avoid creating harsh lines. Brush through your brows with a spoolie brush for a soft, natural finish.
Soft, Defined Eyes
Neutral eyeshadows in soft matte tones, like taupe or beige, are perfect for creating a subtle eye look. Apply a light shade all over your lid, a slightly darker shade in the crease for definition, and a touch of highlight on the inner corners. Don't forget to curl your lashes and apply mascara for an awakened look.
Subdued Lips
The "no makeup" makeup look calls for natural lip shades. A nude or rosy lip color that closely resembles your lips' natural hue is ideal. Matte or satin finishes tend to look the most natural.
Set with Setting Spray
Finish your look with a spritz of setting spray to help your makeup last all day while keeping it looking fresh and natural.
Optional Enhancements
If you desire a bit more glow, add a touch of highlighter to the high points of your face, like the tops of your cheekbones, the bridge of your nose, and your cupid's bow.
The Art of Blending
Remember that the key to the "no makeup" makeup look is seamless blending. Blend, blend, and then blend some more to ensure that there are no harsh lines or noticeable makeup.
With this step-by-step guide, you're well on your way to achieving the "no makeup" makeup look. Embrace the beauty of simplicity and let your natural radiance shine through, making it look like you're effortlessly flawless.
Photography Debora Barnaba for Beauty SCENE.