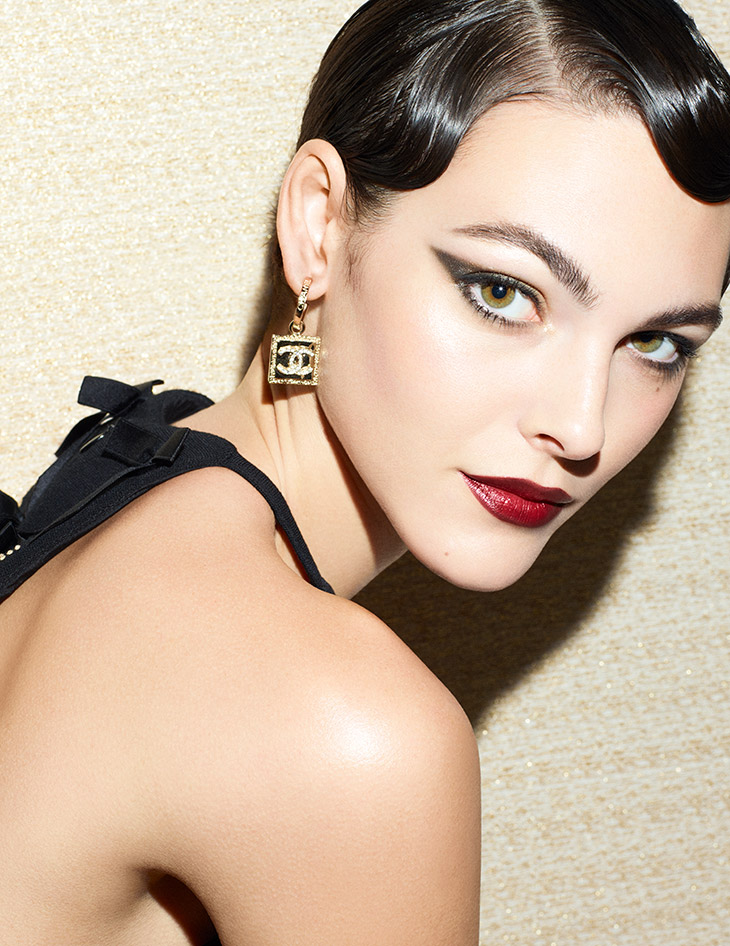 Luxury house CHANEL presented its Holiday Makeup Collection 2023, inspired by the roaring twenties. As the 1920s art deco trend soared to its zenith, the world found itself entranced by the era's unmatched vitality. Characterized by its flamboyant shimmer and shine, over the years art deco captivated many, including the visionary designer Gabrielle Chanel. With a forward-thinking and audacious spirit, she embraced the contrasting geometry and groundbreaking aesthetics of the era. Deep within the confines of her rue Cambon Atelier, Gabrielle celebrated life, creating evening gowns adorned with striking sequins.
Fast forward to 2023, and Chanel's Makeup Creation Studio revisits this audacious spirit. They've crafted a collection for the holiday season that encapsulates the glamour and unrestrained splendor of the Roaring Twenties. The aim is singular and sparkling clear: to shine without bounds.
Eyes become the canvas of opulence with SIGNATURE DE CHANEL eyeliner drawing a defined, black line. This is paired with NOIR ALLURE mascara, adding volume and deep intrigue to lashes, making them irresistibly captivating.
The LUMIÈRE GRAPHIQUE palette, with its five vibrant shades, is reminiscent of a sequin-adorned dress dancing to the era's rhythm. Shades of Pink Gold, Diamond White, and Shimmering Black merge to craft a contrasting and dazzling look.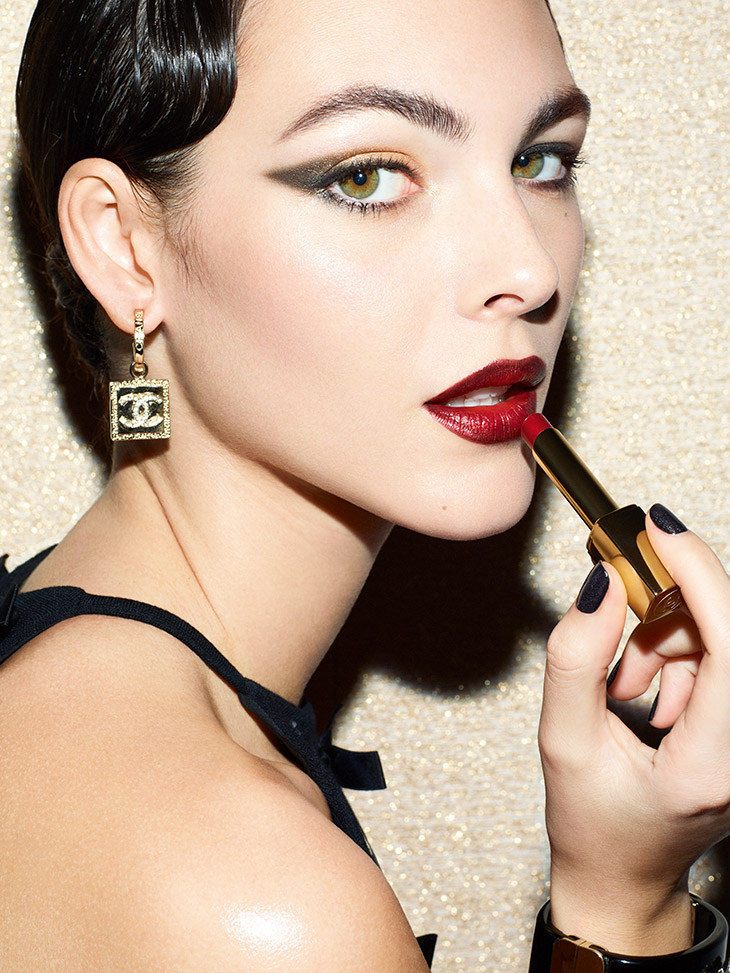 Lips aren't left behind in this tribute to luster. ROUGE ALLURE LAQUE offers two mesmerizing shades: Golden Beige and Fancy Prune. Their shimmer promises to last the night, ensuring lips remain the center of attention.
DUO LUMIÈRE powder captures the 1920s radiance, illuminating the complexion and leaving a signature glow. This creation, with its embossed sequins, harks back to Gabrielle Chanel's love for sparkle. With Pink Champagne and Crystal White shades, the iridescent pigments make skin radiant, and when applied to the cheekbones and nose bridge, they leave a pearlescent sheen.
ROUGE ALLURE L'EXTRAIT lipstick is a nod to the decade's extravagance. The casing, adorned with golden trim, is a beauty in itself, but the real magic lies within. Its moisturizing formula, enriched with ume flower extract and plant waxes, comes in shades like Midnight Red and Roaring Purple, alongside Beige Brut and Rouge Puissant.
And for the final touch, LE VERNIS ensures that the art deco style is at one's fingertips. With shades like White Silk, Tuxedo, and Sequins, manicures are set to shine throughout the holidays and perhaps even beyond.